(in alphabetical order by surname)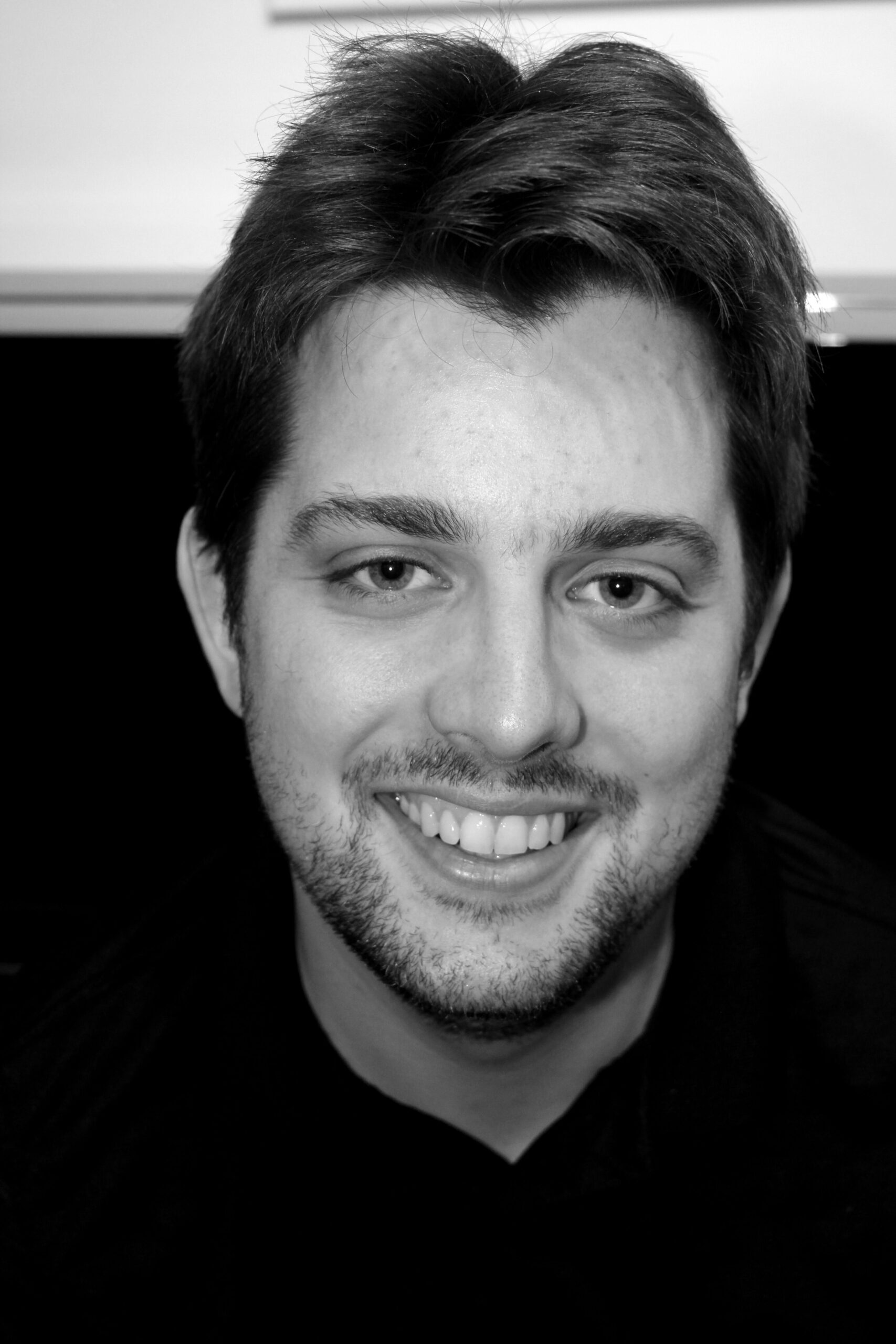 Mark Andrews – Piano, Theory
B.Mus. (Toronto), M.Mus. (Toronto), LLCM (Thames Valley), FLCM (Thames Valley), ARCT (Piano & Violin Performer, Piano Teacher) 
Mark Andrews began studying piano at the age of two with Jesse Morrison, who specialized in the Kelly Kirby method of early childhood music education. Mark was the youngest pianist ever to graduate from this method. Upon Jesse's retirement, Mark began studying with Edward Parker, under whose tutelage he completed his LLCM, FLCM, and ARCT diplomas, winning the gold medal for the Piano Teacher's ARCT. Concurrently, Mark was also studying strings with Roxelyn Ethridge and Erno Kabok, and earned his ARCT on violin and RCM Grade 10 on viola, winning the silver medal for the latter. After finishing high school, Mark entered the University of Toronto, where he completed his Bachelors and Masters in Piano Performance, studying with James Anagnoson and Dr. James Parker. 
⠀

Besides teaching, Mark also works as an accompanist and a freelance pianist. On the side, Mark improvises, composes, arranges, transcribes, publishes, records, remixes, and spends endless hours planning how to improve his home theatre system so Mahler's 8th symphony will sound just that much better. Most recently, Mark began a new doujinshi circle (artist's group) focusing mainly on traditional and experimental arrangements of anime and video game music for various and sundry instruments, including piano, strings, and the synthesizer chips from the Commodore 64 and the 80s-era Nintendo. 
⠀

Mark is also a computer and board game enthusiast. He leads board game clubs at Sweet Thrills for kids in our lovely Roncy neighbourhood! Yes, he's a big kid himself!
⠀

Mark has been teaching with CMC since 2008.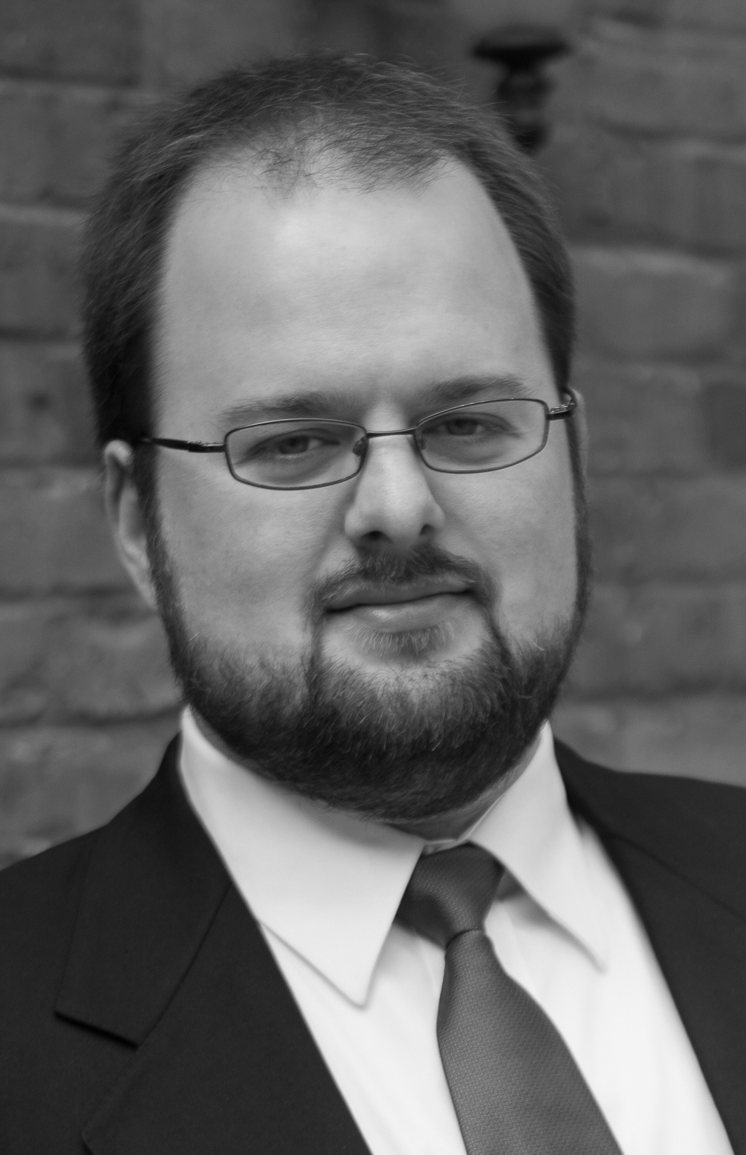 Neal Andrews – Piano, Violin, Trumpet
RCM ARCT Performance in Piano and Violin, and Piano Licentiate of London (England) College of Music; B.Mus. in Trumpet Performance, Grand Valley State University. M.Mus and DMA in Trumpet Performance, Boston University. 
During high school, Dr. Neal Andrews earned ARCT diplomas in both piano and violin from the Royal Conservatory of Music in Toronto as well as the Piano Licentiate of the London (England) College of Music. These achievements combined with his trumpet skills led his piano teacher (the renowned Edward Parker) to dub him the future "one-man conservatory."
⠀

While earning both the master and doctoral degrees at Boston University, Neal performed on numerous occasions at Boston's Symphony Hall as 1st trumpet with the BU Symphony Orchestra. At that venue, a reviewer noted Neal's performance to "merit special commendation." Also during his time in Boston, Neal served as teaching assistant at the Boston University Tanglewood Institute. 
⠀

Dr. Andrews' abilities on trumpet have received national recognition in both Canada and the United States. In Canada, these were recognized early with a CBC Galaxie Rising Star award (2003) as "Best Classical Musician Under 16." In addition, Neal twice represented his home province of BC at the National Music Festival (FCMF). 
⠀

In the United States, Neal's university ensembles were repeatedly selected to participate in the U.S. National Trumpet Competition, most notably in 2009 when his trumpet ensemble placed 3rd nationally. More recently, Terry Everson, professor of trumpet at BU, recommended Neal to perform a series of concerts with the Rodney Marsalis Philadelphia Big Brass.Neal was a founding member of the Andromeda Quintet, a professional brass quintet in Boston. He also played soprano cornet for 5 years with the New England Brass Band under the direction of the composer/arranger Stephen Bulla whose recommendation led Neal to join Toronto's Weston Silver Band.
⠀

In Toronto, Neal has been performing regularly with the Weston Silver Band on both solo cornet and soprano cornet. In addition, he has also been appearing regularly with the Hannaford Street Silver Band. Outside of the brass band scene, Neal has also played with the Mississauga Symphony Orchestra on occasion.
⠀

Neal has been teaching piano, violin and trumpet for many years and is very excited to be a part of our team of teachers at CMC.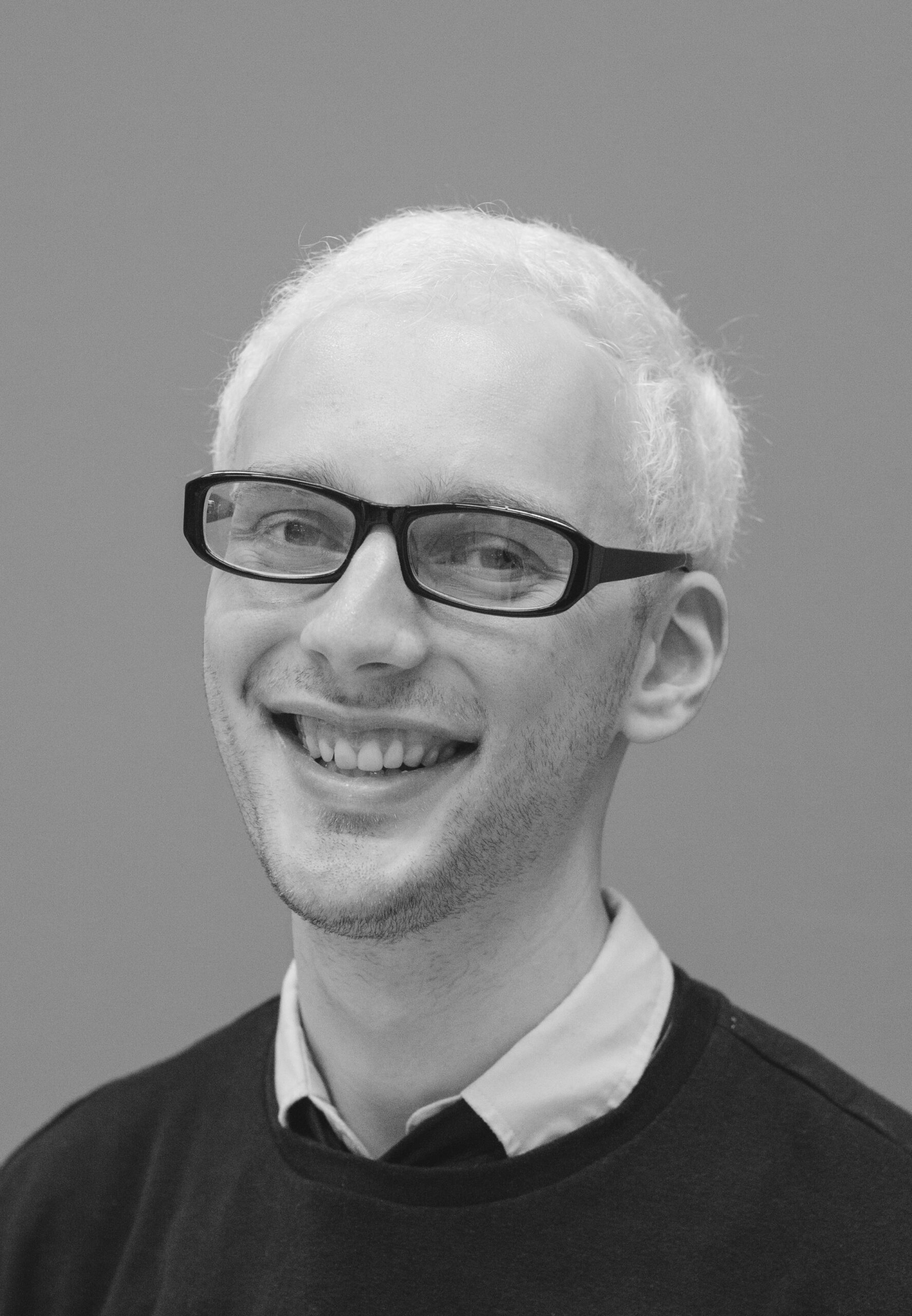 Max Bornstein – Drum Kit, Guitar
Max Bornstein has been playing music since 2006. He began studying drums at age 11, and later, began studying guitar at age 13. 
⠀
Max was a student at Rosedale Heights School of the Arts, where he was the recipient of the 2013 Music Award for excellence in Advanced Band, Repertoire, Composition, and Orchestra classes. He went on to Centennial College's Music Industry Arts & Performance program, graduated in 2017, and received an Advanced Diploma.
⠀

Max has toured both Canada and the United States, performed live and recorded with many musical acts, including Goodbye Honolulu, Missy Bauman, and Rebekah Hawker. 
⠀

Max has been teaching private lessons for the past several years. He is excited to join the faculty at CMC and looks forward to working with students there.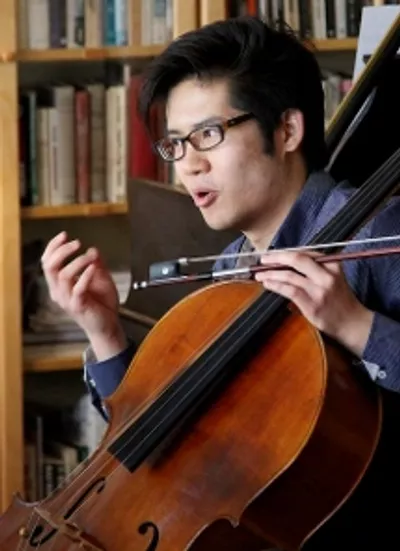 Mus (U of T) cello performance, M. Mus (U of T) 
Known for his ingenuity in merging classical music with pop-culture, cellist Brenton Chan has performed in numerous concert halls and alternative venues at home and abroad. He shares his skill and passion with the University of Toronto as a Cello Ensemble Coordinator, and with Concerts in Care Ontario as Music Coordinator. 
⠀

As a featured artist and arranger at Music in the Morning, Brenton performed alongside Shauna Rolston, Barry Shiffman, and Joseph Elworthy at the Vancouver Academy of Music and at CBC Studio 1 in Vancouver. He has also appeared on multiple occasions at the Glenn Gould Studio in Toronto, most notably for John McDermott's fundraiser Music in the Key of Giving. In his continued pursuit of artistic excellence, Brenton has attended many international music festivals including the International Festival of the Duchi d'Acquaviva (Italy), where he received a scholarship to study with acclaimed German cellist Maria Kliegel, and the Orford Music Festival (Québec), where he was invited by the Gryphon Trio to participate in their pilot project. 
⠀

In the realm of jazz, Brenton has collaborated with Juno Award winner Molly Johnson as well as Laila Baili. Recent tours in Québec saw him performing with folk legend, Richard Desjardins. In alternative pop/folk music, he has performed, arranged for, and recorded with Calla Kinglit. Furthermore, Brenton has released an independent trio recording of Beatles ballads with Martin Gladstone and Frank Caruso. 
⠀

Brenton holds a Master of Music degree from the University of Toronto in Cello Performance. He has been a proud member of the CMC faculty since 2013 and is highly sought after as a guest coach for various music programs in the Greater Toronto and Hamilton Area. He performs on a beautiful copy of a Brothers Amati cello made by Michèle Ashley. 
⠀

When not musicking, Brenton loves going to different restaurants, epic bike rides, bonfire gatherings, and as a proud Torontonian, cheering for all the teams in The Six.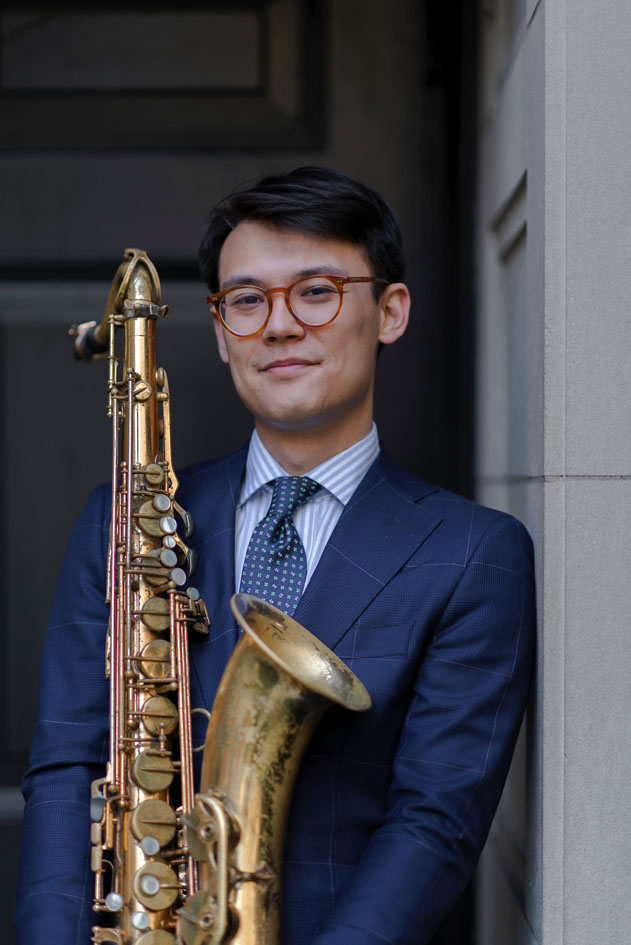 Jacob Chung – Saxophone, Clarinet & Recorder
Canadian saxophonist/composer Jacob Chung (b. 2000) is a dynamic young jazz musician whose commitment to swing has charmed audiences in his hometown Toronto and in New York City, where he is currently based. Having established himself as one of the most exciting players in Toronto with residencies at the Jazz Bistro, the Rex, and Poetry Jazz Café, he relocated to NYC in 2022 to study with Vincent Herring at Manhattan School of Music on a scholarship. Jacob has since performed with the Mingus Big Band.
⠀

The Jacob Chung Quintet's performance on their 2022 debut album Epistle has been received with critical acclaim for its embodiment of the spirit of jazz; "A bunch of swingers that know the history without the baggage, they zip the ears open with a delightful sound that uplifts while it makes you smile" (Chris Spector, Midwest Record). Jacob's aesthetic direction has drawn comparison to that of the 1990s neo-bop renaissance. Will Chernoff (Rhythm Changes) writes that "Jacob and the band are part of a full-on second generation of Young Lions," a sentiment expanded upon by Jamie Lee Rake (Shepherd Express): "What they are about is connecting the dots between the sophisticated heat of jazz royalty such as Duke Ellington and Count Basie with a post-bop drive."
⠀

Jacob has garnered several Canadian accolades including the 2021 Hnatyshyn Foundation Oscar Peterson Grant, the 2019 Prince Edward County Jazz Festival Rising Young Star Award, and acceptance into the 2018 National Youth Jazz Combo. He is the recipient of the 2018 Yamaha Passion and Performance Award and the 2017 Rico Golden Reed Award from Musicfest Canada. Jacob has performed with the likes of Robi Botos, Jodi Proznick, Mike Murley, Carn-Davidson 9, Ethan Ardelli, and Nick Fraser. He is featured on Jacob Wutzke's 2019 EP Stop & Go and Thomas Steele 10tet's 2020 album 10tet. He also appears on the University of Toronto Jazz Orchestra's 2020 album Embargo.
⠀

During his time completing a B.Mus at the University of Toronto Faculty of Music, Jacob was 2018 BMO National Scholar and twice received the Norman and Joan Promane Jazz Scholarship (2019, 2020). He was also the recipient of the 2021 Jazz Arranging Prize. As an educator, Jacob has served as an assistant faculty member at Interprovincial Music Camp in 2019, directed the 2019/20 Hart House Jazz Combo under the supervision of Ernesto Cervini, and teaches private lessons on piano, saxophone, and clarinet at Classical Music Conservatory in Toronto.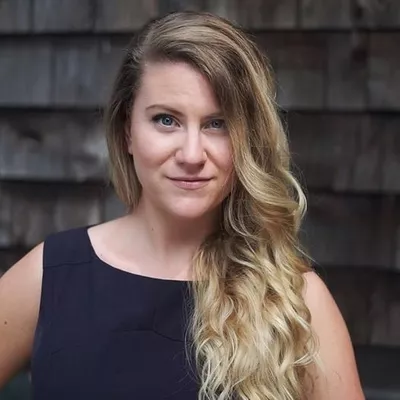 Michele Comrie – Piano, Theory
BMus, University of Toronto 
Pianist Michele Comrie is an experienced music teacher originally from the Kitchener-Waterloo area. An accomplished musician as well, she completed her Bachelor of Music degree from the University of Toronto in 2013. Prior to her university degree, she competed in many music festivals across Ontario, receiving multiple scholarships and first place awards for her performances.
⠀

In addition to piano, Michele is a self-taught guitarist and trained alto saxophonist, with prior experience in bands and ensembles. Along with her teaching career, Michele is the Music Director at Mount Carmel Zion United Church and enjoys developing and coaching the choir there. 
⠀

Accustomed to teaching a wide-range of students in age and ability, Michele enjoys finding new ways to teach each student that fits their unique style. She has coached students towards First Class Honours in RCM exams, festival competitions, learning new styles of Rock and Pop, and even beginner jazz improvisation. 
⠀

Michele is excited to have joined the faculty at CMC!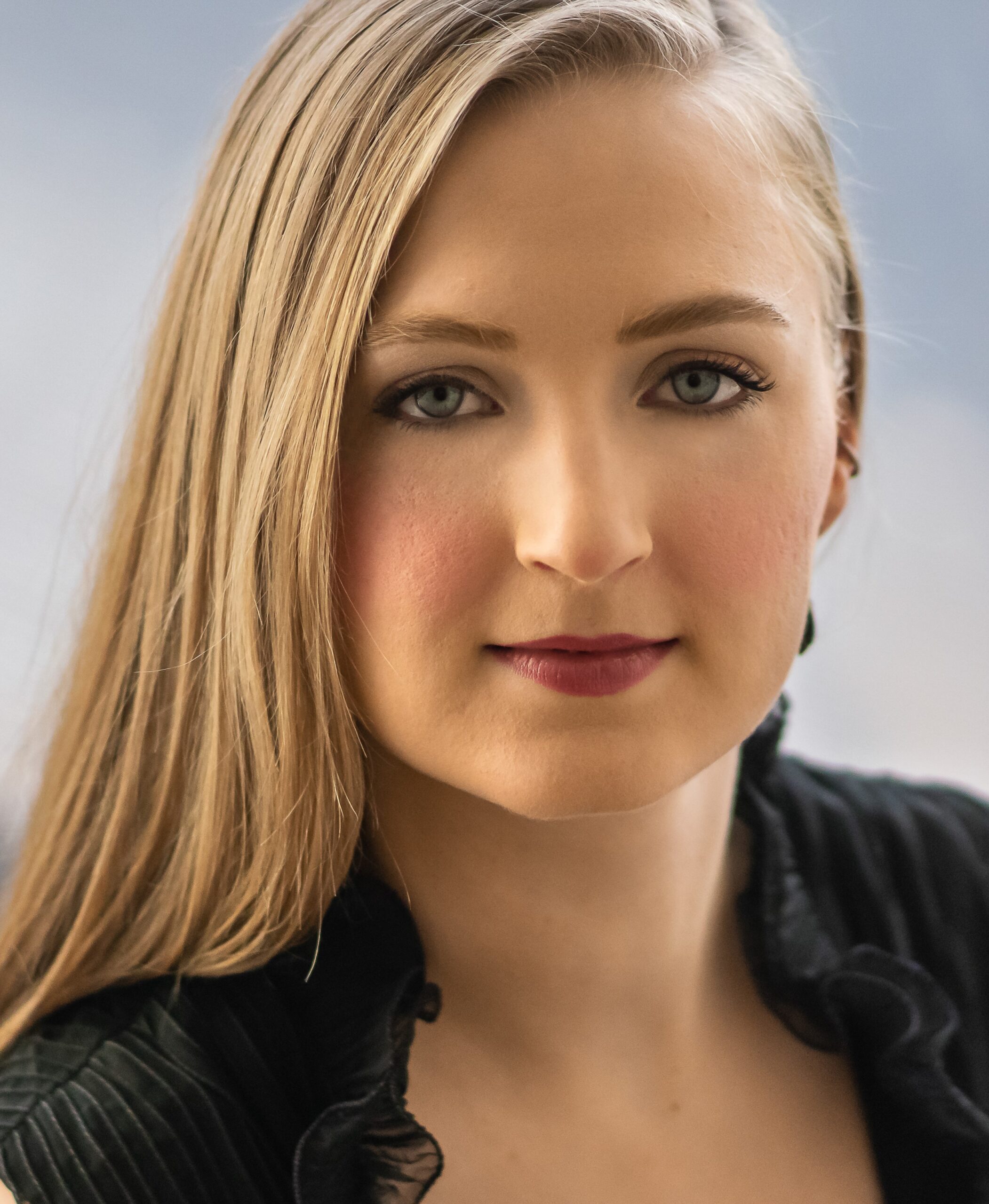 Alida Doornberg – Voice & Piano
B.Mus., New England Conservatory of Music, M.Mus, University of Toronto 
Alida Doornberg is a Classical singer gaining recognition as a vocal musician and music teacher in Toronto. Alida is the alto section lead for Echo Women's Choir, as well as co-director for their vocal warmups and sectional rehearsals. She is also a senior soloist at College Street United Church. In 2022 Alida participated in the "New Opera 101" program with Tapestry Opera, and performed in their Songbook XI concerts. Alida was honored to be a 2021 Fellowship recipient for Toronto Summer Music's Art of Song Program. She greatly enjoys learning and singing diverse a capella folk music with her vocal ensemble Harmonious Accord. Alida earned her Master's of Music at the University of Toronto, and Bachelor's of Music with Honors at New England Conservatory in Boston. Past concert highlights: Mystical Songs (St. Michael's Schola Cantorum); Mystic Light (Amadeus Choir); Sing Along Messiah (Early Music Voices Calgary); Little Mahagonny (Voicebox: Opera in Concert). Opera roles include: Ino in Semele (Toronto Lyric Opera Centre); Dorabella in Cosi fan Tutte, and Cornelia in Julius Caesar (Summer Opera Lyric Theatre). Chorus credits: La bohème (Against the Grain Theatre), and Candide (Toronto Operetta Theatre). Summer festivals: Taos Opera Institute in New Mexico; Vancouver International Song Institute French Mélodie Immersion; and "Si parla, si canta" in Urbania, Italy.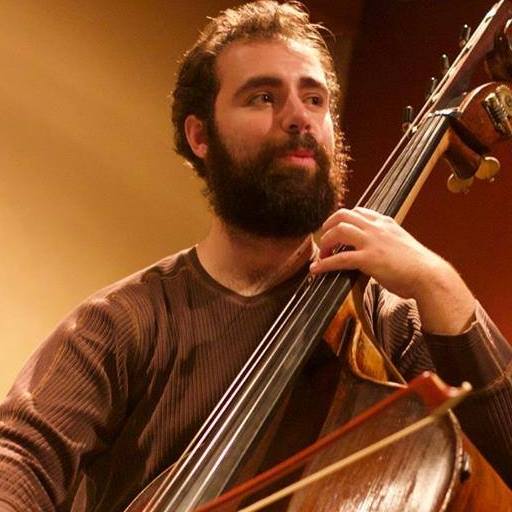 Alex Fournier – Guitar, Electric Bass, Double Bass, Ukulele, Piano
Graduate Performance Diploma, Jazz Bass, John Hopkins University, B. Mus. with Honours, Jazz Bass Performance, University of Toronto
Performing in Jazz, Contemporary Classical and Indie-Rock circles, Alex Fournier is a double bassist with an interest pursuing all of his instrument's idioms. Alex began playing electric bass and guitar at age 13 and double bass at 15, working with both his highschool jazz band and orchestra. He continued to pursue his musical studies at the University of Toronto, starting in 2007. Alex later attended both the Banff Creative Music Workshop and the SIM Workshop in 2013, leading him to a position in the Johns Hopkins University's Peabody Conservatory's Jazz Performance program in 2014. Alex has studied both performance and composition under Michael Formanek, as well as Paul Johnson for classical performance, graduating with a Graduate Performance Diploma in Jazz Performance in May of 2016.
⠀

Currently based in Toronto Ontario, Alex presents multiple groups and series, including his Sextet, Triio, which features episodic compositions that focus on the interplay and mutual influence shared between written music and free improvisation, Money House, which focuses on original compositions and sketches which draw influence from the writing of many of the piano trios of the 1950s and 60s, the Tak Arikushi trio/quintet, which focuses on Jazz Manouche with a Japanese twist, the Dan Pitt Trio, which focuses on original compositions on the cusp between form-based and free jazz, Picastro, Toronto's original "slow-core" indie-rock group, and the Furniture Music Composition Workshop, a collective-based workshop that helps new and experienced composers with the process of completing their pieces through performance and discussion.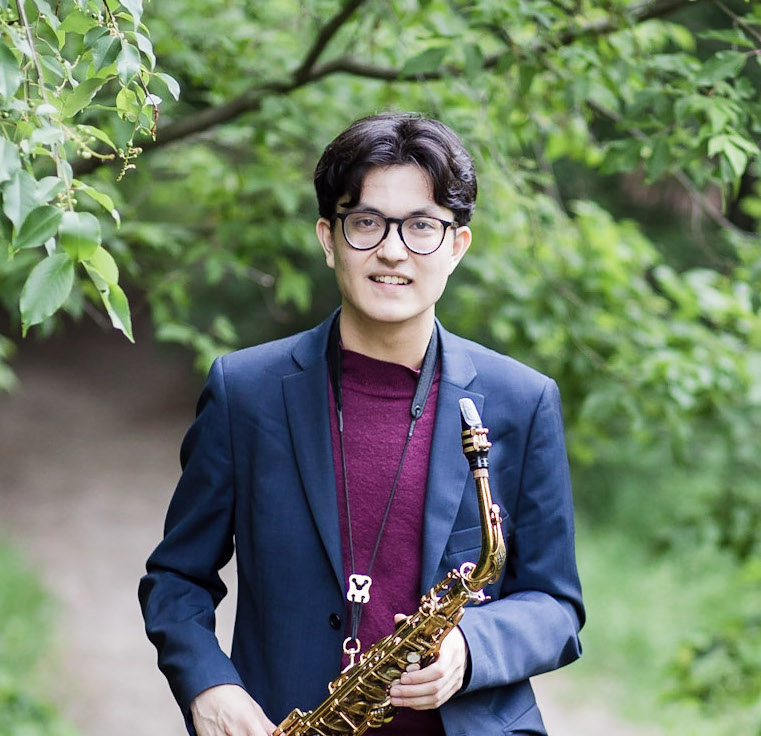 James Griffith – Saxophone, Piano, Clarinet, and Flute
BMus in Saxophone/Woodwind Performance from Humber College, RCM Grade 9 Performance w/ First Class Honours w/ Distinction in Piano 
James Griffith is a national-award winning Toronto-based multi-instrumentalist, bandleader, composer, and educator. Born in Lloydminster, Alberta, Griffith is the first Albertan to win the premier Yamaha "Music Makes Waves" award of the 2019 MusicFest Nationals Festival. As well as this, Griffith is grateful to have participated in nationally-acclaimed jazz and classical ensembles, such as the Humber X Ensemble, ConnSelmer Centerstage Band, National Youth Band and more. Additionally, Griffith has had the pleasure of working and performing with national and international jazz luminaries such as Dayna Stephens, Dick Oatts, Terri Lyne Carrington, David Virelles, Dennis Mackrel, Rich Perry, Kirk MacDonald, Kelly Jefferson, Mike Downes, Neil Swainson, Lorne Lofsky and more.
⠀

A graduate of the prestigious Bachelor of Music program at Humber College, Griffith has been fortunate enough to privately study with Kirk MacDonald, Mark Promane, Nick Morgan, Mike Downes and work with many other esteemed instructors and musicians. As an educator, Griffith wishes to pass on the practical wisdom of his esteemed mentors, and has more than eight years of private teaching experience in saxophone, piano, clarinet and flute. He has also conducted masterclasses in schools across Canada in a wide variety of topics ranging from jazz and classical rudiments to instrument-specific workshops. In addition to his teaching, Griffith is a highly in-demand bandleader and side-person, and can be found regularly performing at historic Toronto venues such as The Jazz Bistro, The Rex, The Pilot, The Emmet Ray and more.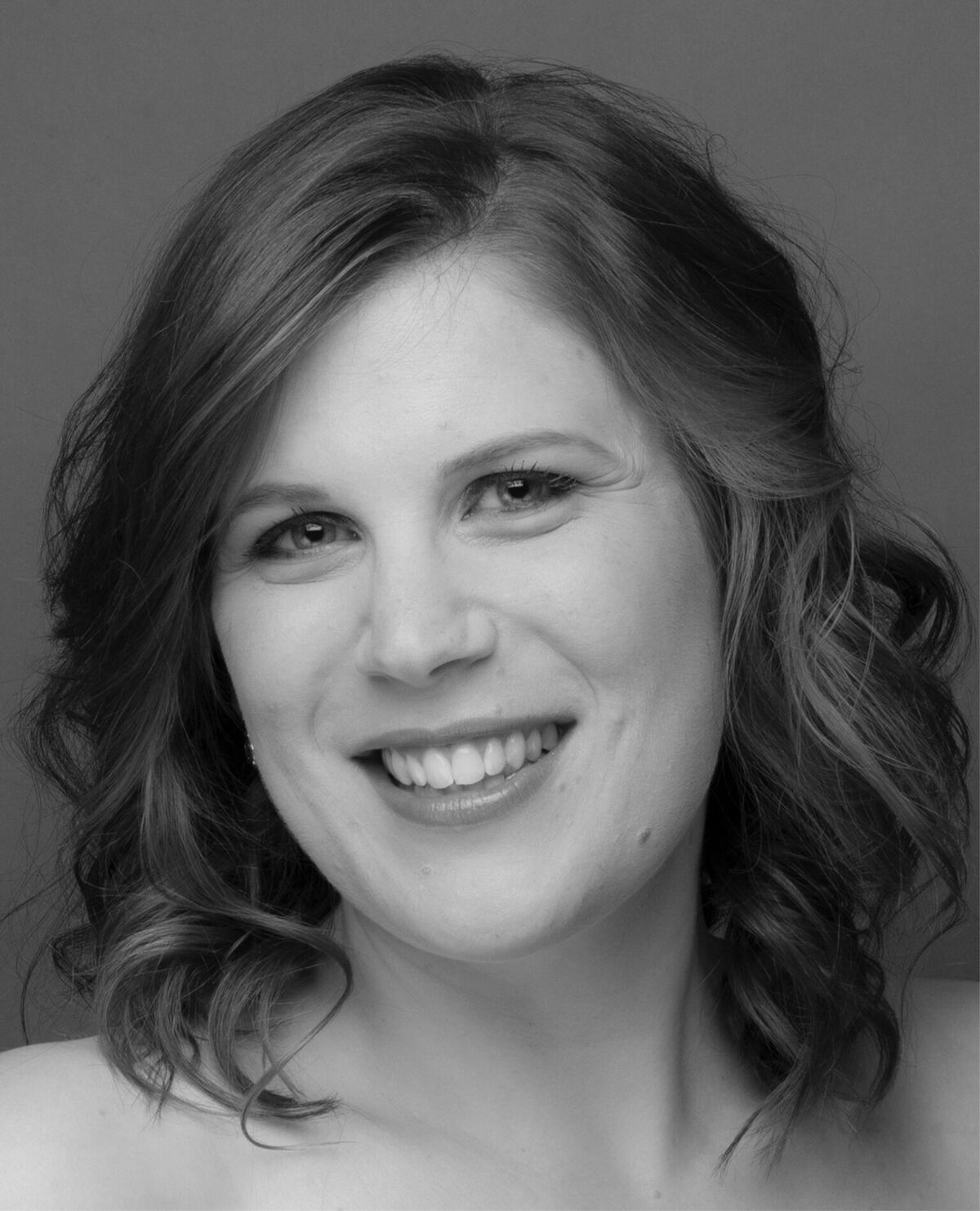 Sonya Harper Nyby – Voice, Violin, Musical Preludes
BMus, Music Education, Ithaca College, MMus, U of T
Sonya Harper Nyby completed her doctoral coursework at the University of Toronto, studying Voice Performance and Vocal Pedagogy. She holds an MMus from UofT and a BMus in Music Education from Ithaca College in her hometown of Ithaca, NY. Sonya is a proud alumn of the NATS Intern Program, the Stratford Summer Music Vocal Academy, the St. Andrews Arts Council Opera Workshop, Opera on the Avalon, and the Centre for Opera Studies in Italy.   
⠀

Sonya grew up playing violin and singing in choirs. After a year as a biology major, she switched to studying music education, knowing that music had to be her life's focus. She was a violin major, then switched to voice after discovering opera. Sonya continued to play violin in a band called the Hillbetties while finishing her university degree.
⠀

Her undergraduate coursework involved teaching general music classes to preschool and elementary school students, conducting, teaching music theory, teaching private voice lessons to middle school and high school students, and leading creative arts lessons with older adults in a senior living facility.   
⠀

In the years between her undergraduate and graduate work, she led the music program for a community of Montessori schools in Vancouver, BC, which included group and private music lessons for children in preschool and elementary school. These lessons involved singing, listening to recorded music and live performances, learning to read music, and playing classroom instruments such as recorders, pitched and non-pitched percussion instruments, and piano.    
⠀

Her vocal pedagogy coursework and supervised applied teaching with Lorna MacDonald along with her voice lessons and coursework with Dr. Darryl Edwards at UofT have honed her skills as a voice teacher. Since moving to Toronto in 2011, Sonya has continued to teach voice lessons to students of all ages, focusing on strong musicianship, efficient vocal function, and self-efficacy. She is proud to have helped students reach their goals of expressing themselves through performance, completing high level RCM exams, participating in programs such as Ontario Youth Choir, and auditioning successfully for undergraduate music programs at the University of Toronto, Western University, and McMaster University. 
⠀

In addition to teaching, Sonya loves to perform. Her opera credits include Pamina and Second Lady in Die Zauberflöte (Mozart), Susanna in Il segreto di Susanna (Wolf-Ferrari), La suora zelatrice in Suor Angelica (Puccini), and Gianetta in L'elisir d'amore (Donizetti), and she has performed as the soprano soloist in Gounod's St. Cecilia Mass, Mozart's Mass in c minor, Vivaldi's Gloria, and Durante's Magnificat. She sings in several community choirs, including Oakville Choral, Incontra Vocal Ensemble, and The Hedgerow Singers.   
⠀

Sonya is delighted to be a member of the faculty at the Classical Music Conservatory, and enjoys working with students of all ages!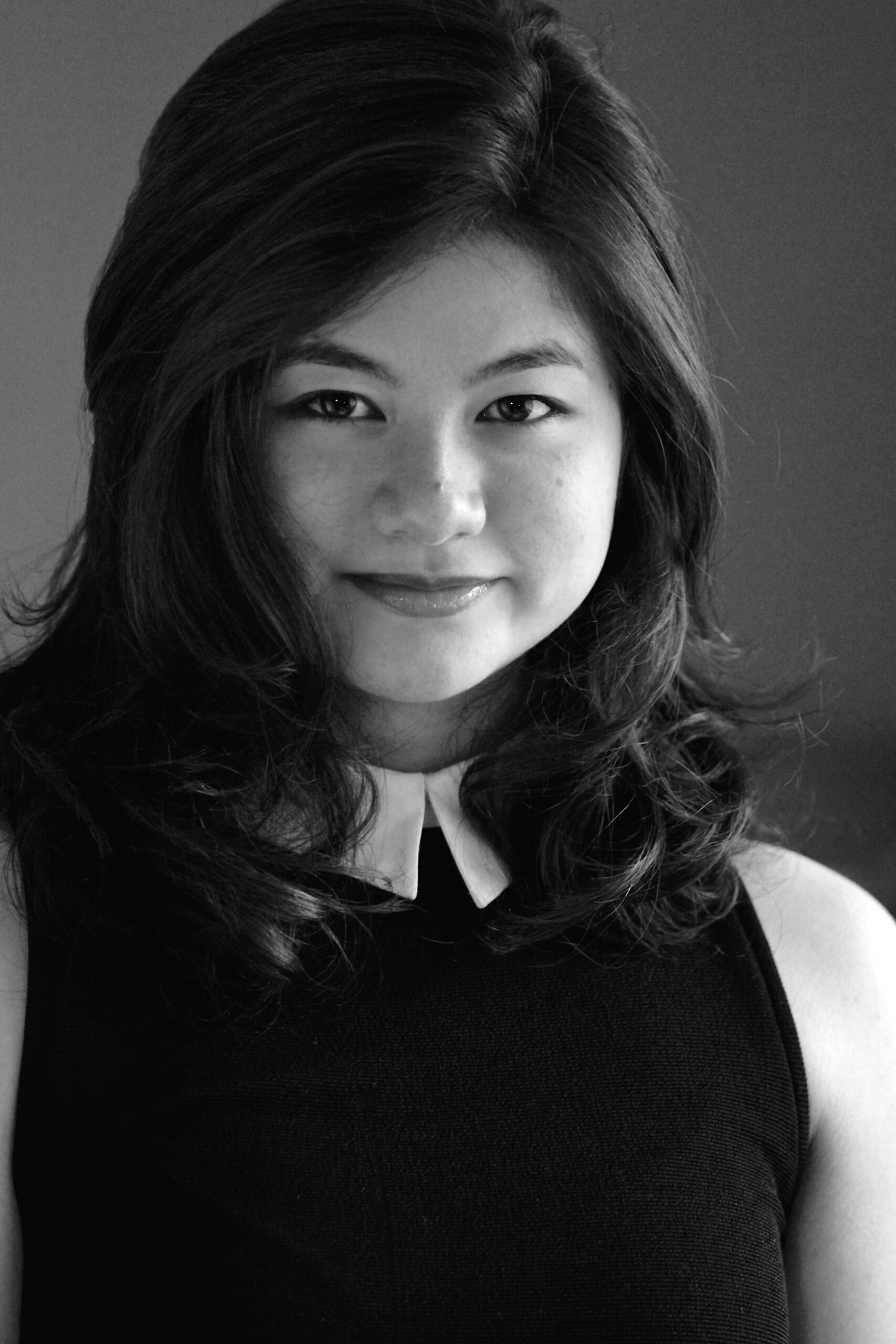 Aimi Howden – Piano & Theory
B.Mus. in Performance, UVic; MMus in Piano Performance and Pedagogy, UofT 
Raised in Victoria BC, Aimi's music making journey began when she was three years old in group piano lessons, accompanied by her mother. From that point onwards, she has continued her music education through the years, winning numerous competitions and awards in local and provincial festivals. She has also been a recipient for various scholarships and awards through the Victoria Conservatory of Music and the University of Victoria. 
⠀

Aimi is an active performer in solo and chamber music, and recently enjoyed performing with the Victoria Conservatory of Music Chamber Orchestra as a winner of their concerto competition. 
⠀

Under the tutelage of professor May Ling Kwok, Aimi graduated with distinction from the University of Victoria with a Bachelor of Music in Piano Performance in 2018. Currently, she is pursuing a Master of Music in Piano Performance and Pedagogy under the instruction of Dr. Midori Koga. 
⠀

Aimi has been teaching piano, theory and history since 2010. In her teaching, Aimi hopes to create an environment where students have fun making music and can develop physical facility in their piano playing. She looks forward to helping students at the CMC find their own individual sound and voice at the piano.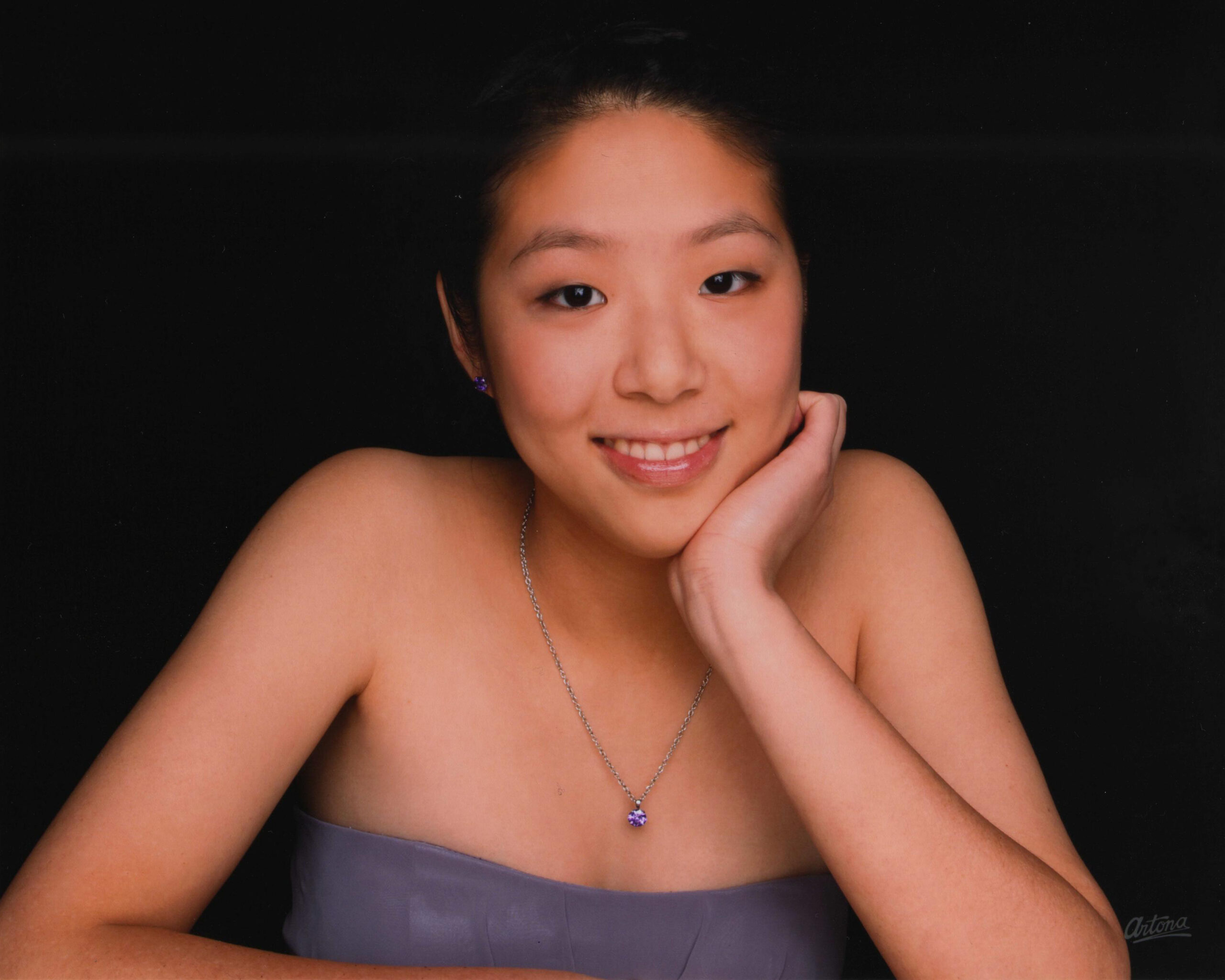 Iris Hung – Piano & Theory
B.Mus. in Performance, UVic; MMus in Piano Performance and Pedagogy, UofT
Iris Hung began playing the piano at the age of five, after learning "Hot Cross Buns" (for two fingers). Since then, she has learned to use all of her fingers and has performed across Canada and in Austria and the United States as a soloist and chamber musician. At the age of six, she won her first BC Provincial Medal of Excellence from Conservatory Canada for her grade one exam, and in 2010 and 2012, won the National Medal of Excellence for the highest exam mark in Canada for grades 9 and 10 piano. A winner of many local and provincial festival classes and competitions, Iris recently performed with the University of Victoria Orchestra as the winner of the annual concerto competition. She has also studied at the Universität Mozarteum's Internationale Sommerakademie in Salzburg, as the winner of the Johann Strauss Scholarship Competition.
⠀

Iris believes that music is a powerful tool for self-discovery and expression, and strives to instill a high level of integrity and a deep love for music in her students. She began teaching piano in 2011, working with beginners as young as four years old. Since then, she has also coached university students and tutored music theory, history, and musicianship. With five years of pedagogy and student-teacher training, Iris is familiar with working with students of all skill levels and preparing students for recitals and festivals. 
⠀

Iris graduated with distinction from the University of Victoria with a Bachelor of Music in piano performance while also having studied at the Victoria Conservatory of Music. Both under the tutelage of May Ling Kwok. She recently complete the Master of Music in Piano Performance and Pedagogy at the University of Toronto, under the instruction of Dr. Midori Koga. 
⠀

Iris is excited to be a part of the CMC teaching faculty!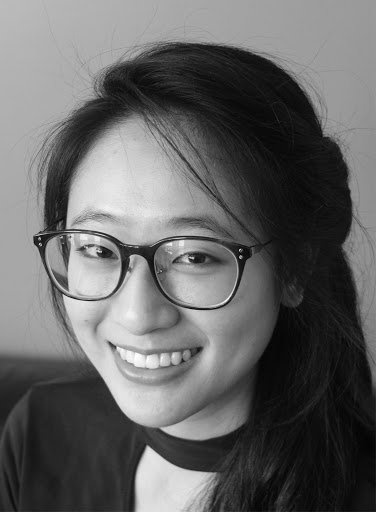 Louise Hung – Piano & History
B.Mus. in Performance, UVic; MMus in Piano Performance and Pedagogy, UofT; ACP in Harpsichord Performance, UofT; ACCM, Conservatory Canada (Associate Performer) 
Louise Hung's first introduction to Classical music was hearing a rendition of Für Elise playing through the speakers of garbage trucks in Taiwan as an awe-struck baby. Now, she works to share the curiosity and wonder of music through her teaching and performing. Growing up in Coquitlam, BC and now studying in Toronto, she has won numerous scholarships and awards from festivals, solo and concerto competitions, and summer institutes. She completed her undergraduate degree in Piano Performance with Distinction at the University of Victoria under the tutelage of May Ling Kwok. Currently, she is completing her MMus in Piano Performance and Pedagogy program at the University of Toronto; studying performance with Professor Marietta Orlov and pedagogy with Professor Midori Koga. Her areas of pedagogical research are the application of mental imagery and Baroque dance in piano education. 
⠀

Louise has been awarded Conservatory Canada Medals of Excellence for piano studies, theory studies, history studies, and the Conservatory Canada Lynda Rehder Kennedy Medal of Excellence for the top exam marks in Canada. She has also worked with top pedagogues in both North America and Europe, including Robert Levin, Andrea Lucchesini, Jimmy Briere, Enrico Elisi, James Parker, Corey Hamm, Marc Pierre Toth, Ken Broadwood, and Ralph Markham, in masterclasses and summer institutes. 
⠀

Louise performs as a soloist and collaborative musician in recitals, competitions, and festivals across Canada. She is a performer comfortable on both piano and harpsichord. A passionate advocate for "hip" (historically informed performance), she has studied with Colin Tilney on harpsichord and is now studying with Tafelmusik's Charlotte Nediger. Recent early music engagements include Tafelmusik Winter Institute, Opera Q, Cor Unum, Theatre of Early Music, and the Gallery Players of Niagara. 
⠀

Louise has been teaching piano, theory, and history since 2010. As a teacher, she works to nurture a student's musicality, imagination, musical understanding, and physical comfort at the piano. She loves melding history, theory, performance practice and imagination into her lessons. She believes in tailoring her teaching style to suit each student's search for their own unique way of musical expression.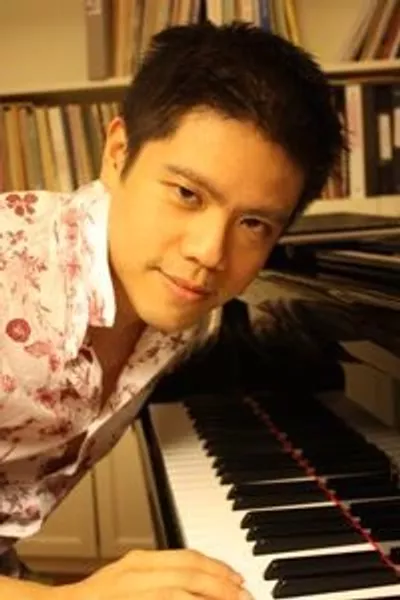 Cheng-Feng Lin – Piano, Discovering Piano Through Dalcroze Eurhythmics Course
B.Mus. Classical Piano Performance (McGill), M.Mus. with Distinction, Dalcroze Teaching License (Longy School of Music, Boston, USA), Diplôme Supérieur (L'Institut Jaques-Dalcroze / La Haute École de Musique de Genève, Switzerland).
For more than a decade, Cheng-Feng has been working with families and students here at CMC. Seeing the students grow musically and as human being has been a great source of joy and curiosity for him. 
⠀

Locally he has been invited to present workshops for the Early Childhood Music Association of Ontario, the Etobicoke Suzuki School, the Royal Diploma program of RCM, and teachers of the TDSB, and early childhood music teachers at RCM, University of Ottawa and Wilfrid Laurier University. He also presented topics related to piano pedagogy and Dalcroze Eurhythmics at conferences in Quebec, Switzerland, and Yukon Registered Music Teachers' Association. He has also been invited as a guest teacher internationally in USA, Mexico and France.
⠀

Cheng-Feng also serves as the co-director of studies for Dalcroze Canada, where he mentors and supervises the teacher training candidates. Prior moving to Toronto from Boston in 2006, he was on the faculties of the New England Conservatory of Music, Powers Music School, and the Winchester Community Music School.
⠀

Cheng-Feng continues to share his gift and joy for music in Toronto through teaching and performing. He finds his passion and inspiration in developing the musical artists within the hearts of his students and helps them to find their self-expression through musical embodiment.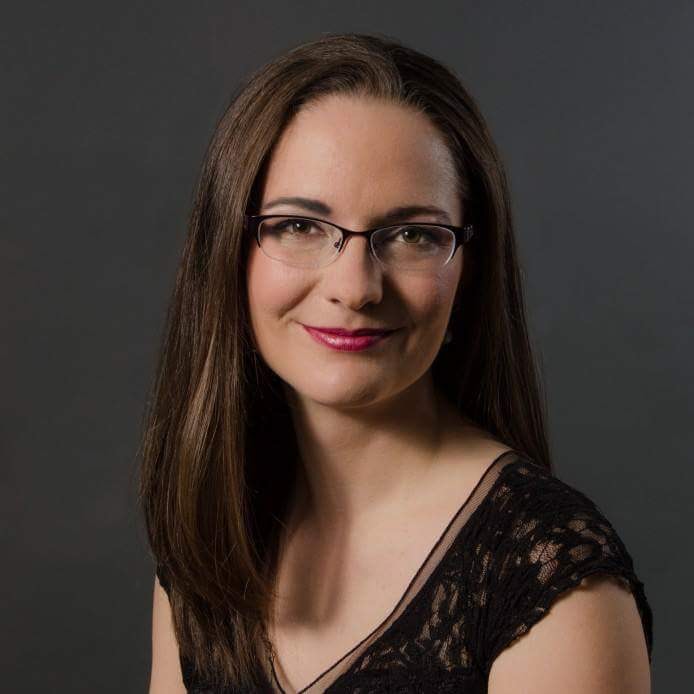 Elizabeth Loewen Andrews – Violin & Viola
Elizabeth Loewen Andrews is a Toronto based violinist who specializes in both baroque and contemporary music. Elizabeth has been performing professionally for over 15 years, including as a core member of the Hamilton Philharmonic Orchestra since 2007 and as a regular extra with Tafelmusik since 2008. Elizabeth has been teaching violin and viola to students of all ages and all levels for over 20 years. She draws on her own education (Grade 10 RCM, Bachelor of Music in Performance from University of Toronto, Master of Music in Performance University of Toronto) and excellent teaching to help her students reach their goals and potential. Elizabeth is a proud teacher of an RCM Grade 8 Silver medallist, and multiple successful university music degree applicants. Elizabeth is an enthusiastic musician and teacher who firmly believes that music has the ability to transform. It is her desire to share and develop that passion for music and life with students and audiences alike.  Elizabeth started teaching at CMC back in 2006, and then took some time off having and raising her two awesome boys. We are excited that she is rejoining our CMC faculty now in our online format.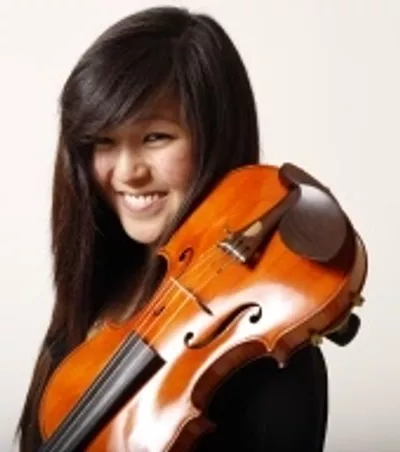 Charna Matsushige – Violin, Fiddling
B. Mus in violin performance, McGill, M. Mus in violin performance, U of Toronto
A native of Newmarket, Ontario, Charna Matsushige began studying the violin with Sonia Klimasko at age 6 and by her late teens continued her studies with David Zafer in Toronto.  Charna has won numerous awards and scholarships in festivals and competitions across the province.  In 2012, she was featured in V-PAN's Young Artists Showcase at the Newmarket Theatre. Charna has been a member of the Toronto Symphony Youth Orchestra, the National Youth Orchestra of Canada, the McGill Symphony Orchestra and the University of Toronto Symphony Orchestra.  
⠀

An avid chamber musician, Charna has participated in string quartet programs at the Scotia Festival of Music in Halifax and the NYU Steinhardt Intensive String Quartet Workshop in New York City. Charna received her Bachelor of Music in Performance at McGill University's Schulich School of Music under the tutelage of Mark Fewer.  In 2014, she received her Masters of Music from the University of Toronto, studying with Yehonatan Berick. She currently freelances in the Toronto and surrounding areas. Charna has been teaching since 2007 in Newmarket and Bradford, Ontario. She is very excited to be joining our CMC faculty of teachers.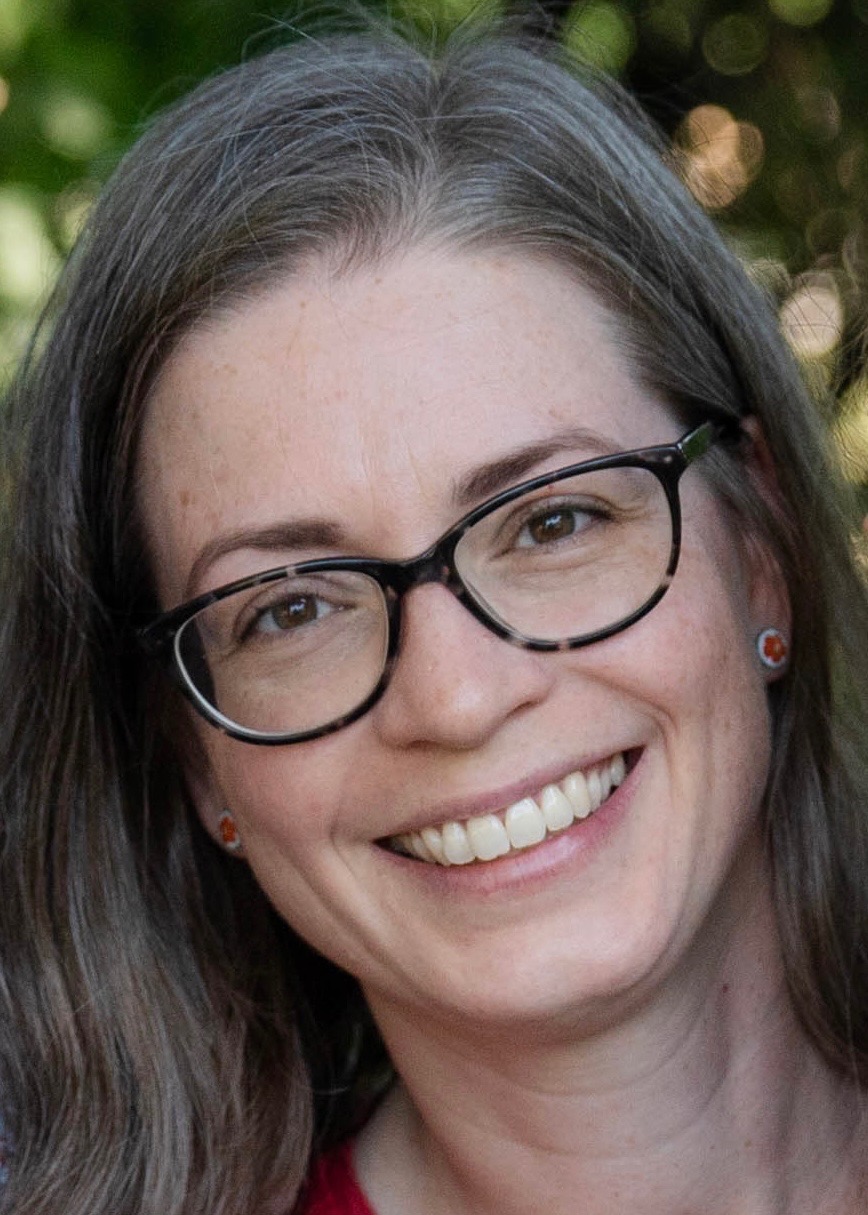 Kenin McKay – Violin, Suzuki Certified Teacher
B. Mus, M. Mus. in Violin Performance, U of T
Kenin McKay is a violinist and music teacher based in Toronto. She began her studies at the age of three in Brantford, Ontario, and went on to receive her Performer's Associate Diploma from the Royal Conservatory of Music, before attending the University of Toronto where she completed her Bachelor's and Master's degrees in Violin Performance. 
Her teaching career began at home coaching her younger siblings, and since then, over the past 25 years, she has had the opportunity to work with a great many  violin students in many varied settings, and currently maintains a busy studio both privately and in association with several music schools. 
As a professional freelance musician she has also had the pleasure of performing with many ensembles and orchestras both locally and nationally. In addition to her many teaching and performance commitments, Kenin is also the mother of two small children who keep her especially busy!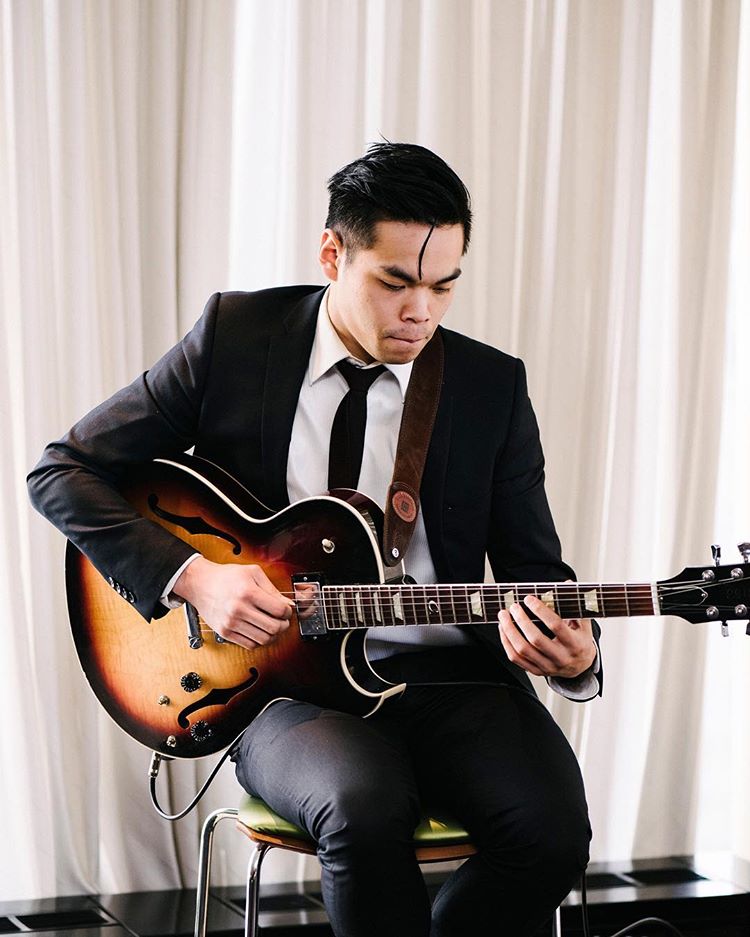 Luan Phung – Guitar, Electric Bass, Ukulele, Piano & Improv, Recorder
B.Mus. in Performance, Humber College, RCM Classical Guitar Performance ARCT level 
Luan Phung (born 1991 in London, England) is a Toronto based improviser, composer, guitarist, and teacher/clinician who works in a broad spectrum of musical idioms. He has been described as "outstanding" and "an impact player" who "raises the bar on so many levels" by distinguished Canadian guitarists Geoff Young and David Occhipinti. Equally comfortable performing straight-ahead jazz and freely improvised musical contexts, to fully notated new music/contemporary works, Luan is an in demand Canadian musician. 
⠀

As a young classical guitarist, he garnered a number of musical accolades including four consecutive Royal Conservatory of Music silver medals for the highest practical examination mark in the province, a number of first place gold medals at Performing Arts BC, a finalist for the renowned Kay Meek scholarship Competition, and a national finalist at the Canadian Music Competition, among others. Luan was chosen to play in the TD Canada Trust High School Jazz Intensive, led by the anchor of Chicago's jazz scene, renowned and innovative flautist Nicole Mitchell and winning the CanFor scholarship in conjunction with the Vancouver International Jazz festival, as well as being chosen to play in the Ottawa Youth Summit All-star Band, led by Canadian trumpet great Jim Lewis and winning the Galaxie Rising Star award for jazz performance. Luan holds a Bachelor of Music degree from Humber College with honors and was awarded the Ten Quinlan guitar award and the Dave Stillwell composition award. Luan has studied with Hanh Nguyen, David Occhipinti, Geoff Young, Kirk MacDonald, Shannon Gunn, Jim Lewis, Ted Quinlan and many more. Luan currently leads his own quintet and performs/records in a variety of musical contexts and groups in festivals and around the Toronto area. 
⠀

Luan has over 10 years of experience teaching beginner and advanced music concepts and technique to students who range from young beginner children to potential post-secondary music degree entrance hopefuls and believes in the importance of imparting passion, curiosity, and knowledge onto the next generation of music makers.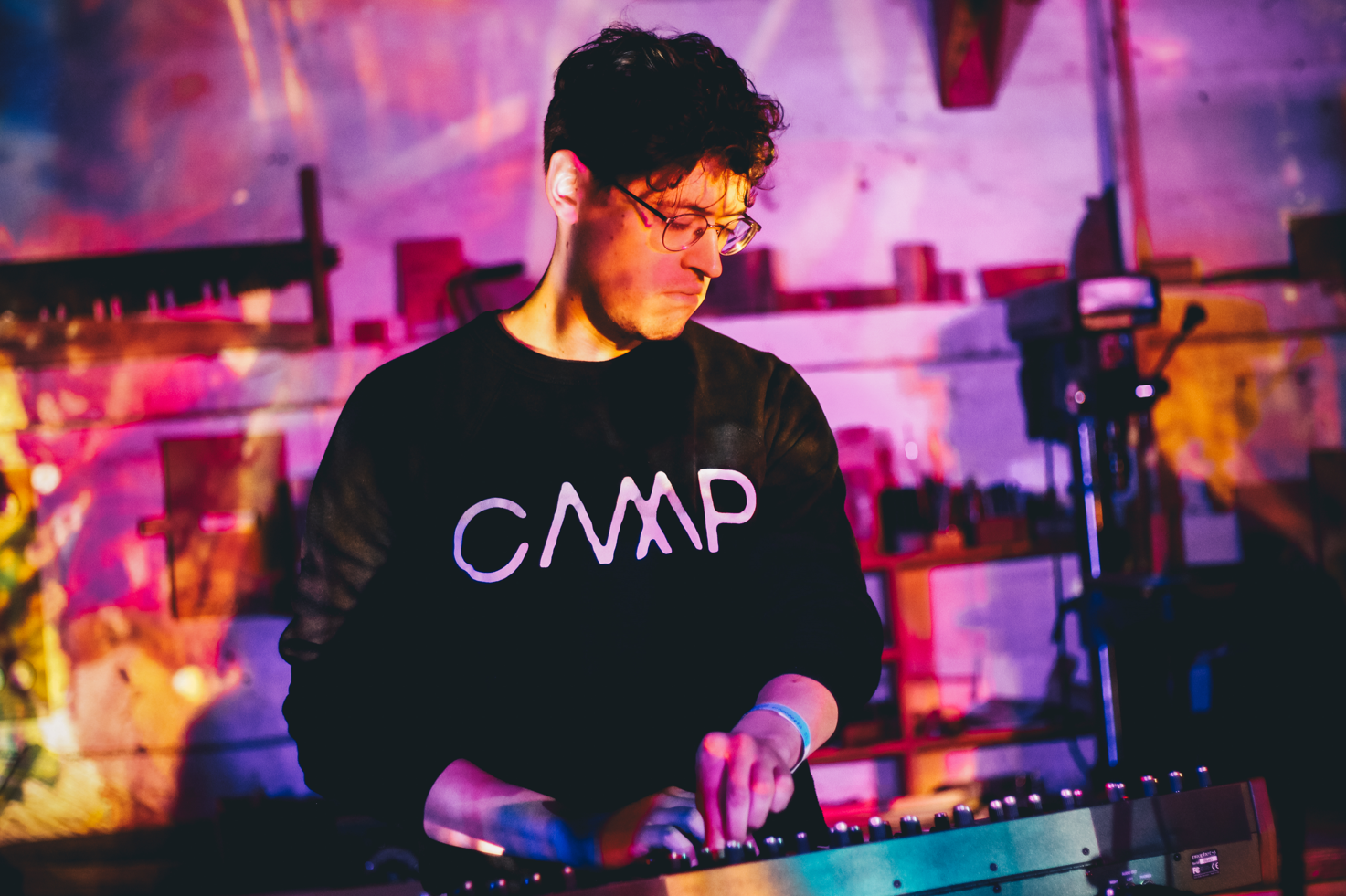 Chris Pruden – Piano, Jazz Piano
RCM Grade 10 Piano, B. Mus. Jazz Performance &  M. Mus. Jazz Performance, University of Toronto
Chris Pruden is a pianist/keyboardist based in Toronto, ON. Heavily influenced by jazz, contemporary classical, folk, rock and electronic music, Chris has performed across North America, China, and Europe. He is a frequent sideman and collaborator with Juno Nominated Tara Kannangara, Juno Winning Sammy Jackson, Zinnia, Language Arts, Future Machines, and Ronley Teper's Lipliners.   
⠀

Chris has been teaching classical, pop, and jazz piano for the past 10+ years, and is happy to be a part of the CMC community.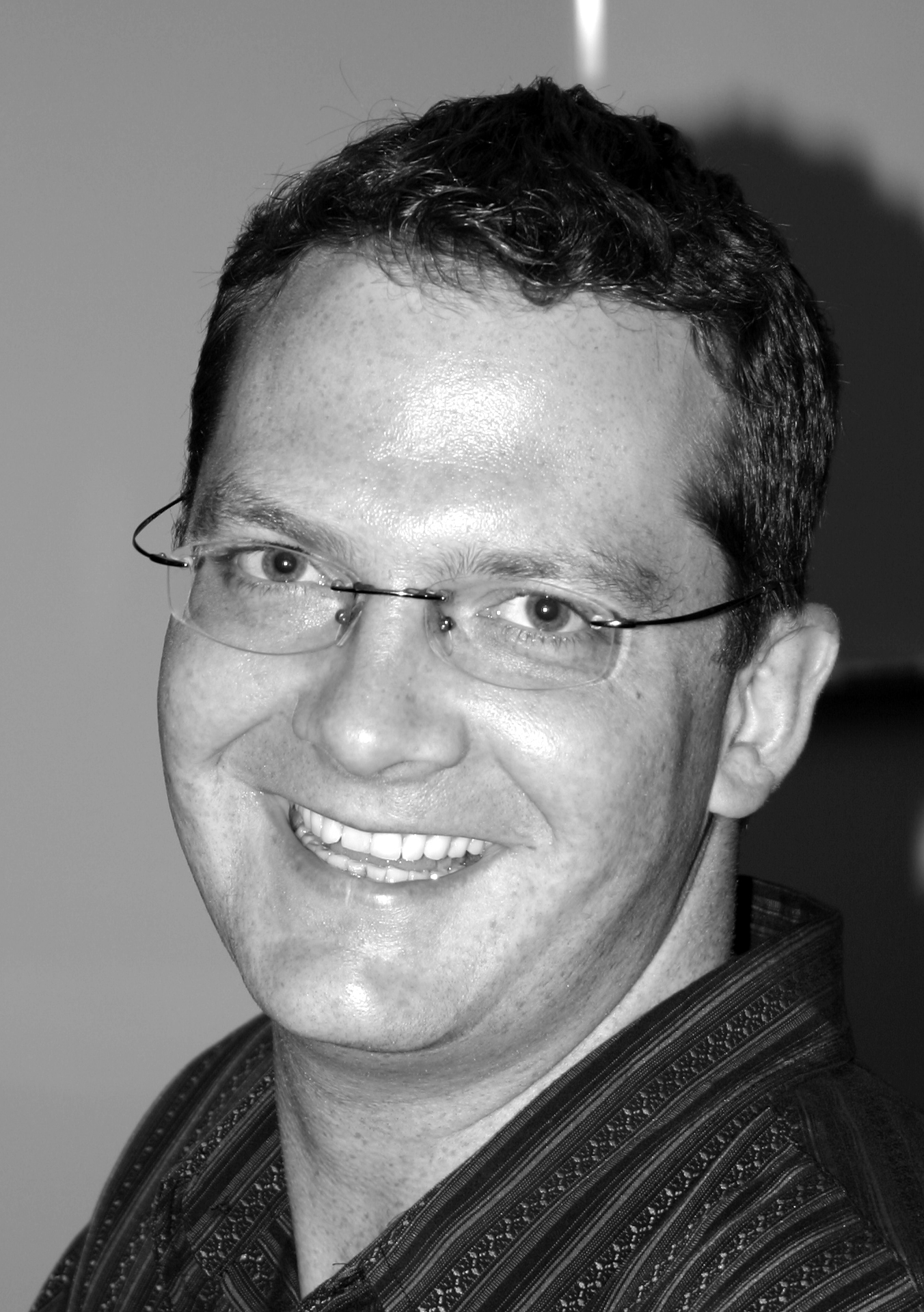 Dr. Erik Ross – Piano, Advanced Theory & Composition
B.Mus., Calgary, M.Mus., Doc of Mus., U of Toronto
Erik Ross composes for all musical media and he has written for productions that include electronics, theatre, film and dance. His large choral work, Icarus in the Sea, with text by Lorna Crozier, was toured four times in Canada by the Canadian Chamber Choir, and his chamber opera Northern Lights, Eastern Fire, with librettist Phoebe Tsang, for which he was also the pianist and music director. His commissions also include a piece for Toca Loca's P*P Project, a solo steelpan and brass band piece for steelpan virtuoso Liam Teague for the 25th anniversary season of the Hannaford Street Silver Band, a large work for the Evergreen Club Contemporary Gamelan and a chamber orchestra piece for the Vancouver Symphony Orchestra. His concerto for saxophonist Wallace Halladay and percussionist Ryan Scott premiered in March 2013 on the final concert of the 30th anniversary season of the Esprit Orchestra. His song cycle, Waypoints, with the poetry of Zachariah Wells, was written for Phillip Addis and Emily Hamper and was premiered in Toronto and was subsequently performed by the commissioners at the Bastille Opera house in Paris. His most recent commissions also include a song for tenor Lawrence Wiliford and a song cycle for soprano Ambur Braid and the Canadian Art Song project, on the death poetry of Charles Baudelaire. He is currently writing a song cycle for chamber orchestra, soprano and tenor for g27.  
⠀

Dr. Ross's Concerto for Oboe and Orchestra was premiered by Joseph Salvalaggio and the Memphis Symphony, and it was performed again at the International Double Reed Society Conference in Melbourne, Australia, by Diana Doherty under the direction of Nicholas Daniel. His piano trio was premiered by the Gryphon Trio at the Ottawa International Chamber Music Festival, he wrote a chamber opera for Tapestry New Opera Works' production at the Opera America Conference, and he wrote a marimba concerto for Ryan Scott and the Esprit Orchestra.
⠀

He holds a Doctor of Music degree from the University of Toronto where his advisor was Christos Hatzis and he was a two-time recipient of the John Weinzweig Scholarship. He spent two years composing for the Canadian Composers Music Workshop at the Festival of the Sound under the direction of Gary Kulesha, he has acted as musical interpreter for numerous John Oswald projects, and he has acted as dance captain for numerous Halo Ballet productions (a piece that combines live music with live video dancing).  
⠀

Erik also takes great enjoyment in performing contemporary classical/jazz/rock repertoire, particularly that of his peers, and he is an improvising pianist and keyboardist, including performing for the New Creations Festival with the Toronto Symphony. He has received numerous awards, fellowships and scholarships, including top prizes at SOCAN, and has received commissions from the Canada Council, the Ontario Arts Council, the Toronto Arts Council, the Music Gallery, Roger D. Moore and the Laidlaw Foundation.  Erik is an avid educator, and has taught private and conservatory piano, theory, improvisation and composition lessons to individuals of all ages and ability levels for 20 years. He has taught classes at the University of Toronto and U of T at Scarborough and has been an instructor/composer for numerous music programs including: education director for Soundstreams Canada's Cool Drummings Festival; the Canadian Music Centre's outreach program; with the Gryphon Trio at Earl Haig Secondary School; the Classical Music Conservatory; the Canadian Composers Music Workshop; the Canadian League of Composers' Composing the Future; the Canadian Children's Opera Company's OPERAtion KIDS program; Young People's Theatre's Music Theatre program.  
⠀

Erik has also written works for artists and ensembles such as soprano Carla Huhtanen, counter-tenor Scott Belluz, the Aldeburgh Connection, Arpatambora, the Caliban quartet, the Lee-Villanueva Duo, oboist Sarah Jeffrey, accordionist Joseph Petric, hornist Gabriel Radford, as well as a cave installation that was produced in collaboration with the Contemporary Keyboard Society through the New Music in New Places series of the Canadian Music Centre. His compositions have been performed by artists such as vocalists Tracy Smith Bessette, Norine Burgess, Teri Dunn, Matthew Leigh, Allyson McHardy, Marion Newman, Giles Tomkins and Vilma Vitols, hornists Nancy Goodearl and Joan Watson, New Music Concerts, the Talisker Players, and the Land's End Chamber Ensemble. He has had live performances of his works in Australia, Canada, England, France, Japan, Latvia, Thailand, and the United States.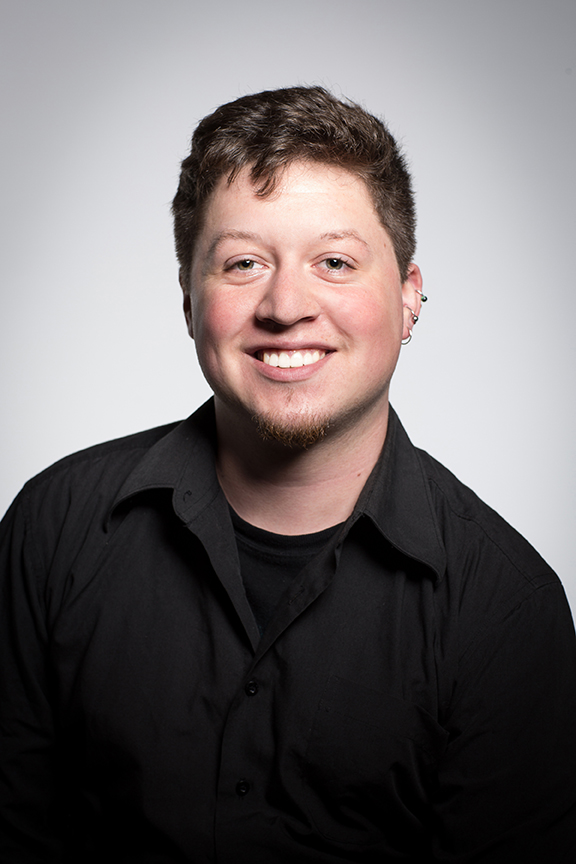 Josh Smiley – Piano, Guitar, Bass, Ukulele
Bachelor of Music in Performance, Jazz, University of Toronto
Originally from Hamilton, Ontario, Josh completed his studies at Mohawk College, studying with Adrean Farrugia. 
⠀

Graduating from Mohawk with Honours, he received numerous scholarships including the  Richard Newell Memorial Scholarship and the Antony Roberts Music Excellence Award.  
⠀

After Mohawk College he continued his studies earning a Bachelor's Degree from the University of Toronto receiving the Jean A. Chalmers Award. There he learned from Canadian Jazz Greats such as Dave Young, David Restivo, Mike Murley, Chase Sanborn, and Gordon Foote.  
⠀

Still living in Toronto, Josh is a busy performer playing in many large and small ensembles, with some of the top musicians in the city. Including groups such as John Macleod's Rex Hotel Orchestra, Marie Goudy 12tet and the Sonuskapos Jazz Orchestra.  
⠀

Josh has been teaching Piano, Guitar and Bass both privately and at music studios since 2009. He has taught all ages from beginner to advanced in various styles such as Jazz, Classical, Rock and Pop, also has succesfully prepared students for RCM examinations including theory. Having years of music education both privately and at post secondary institutions, Josh is well equipped to figure out the best way to help students progress.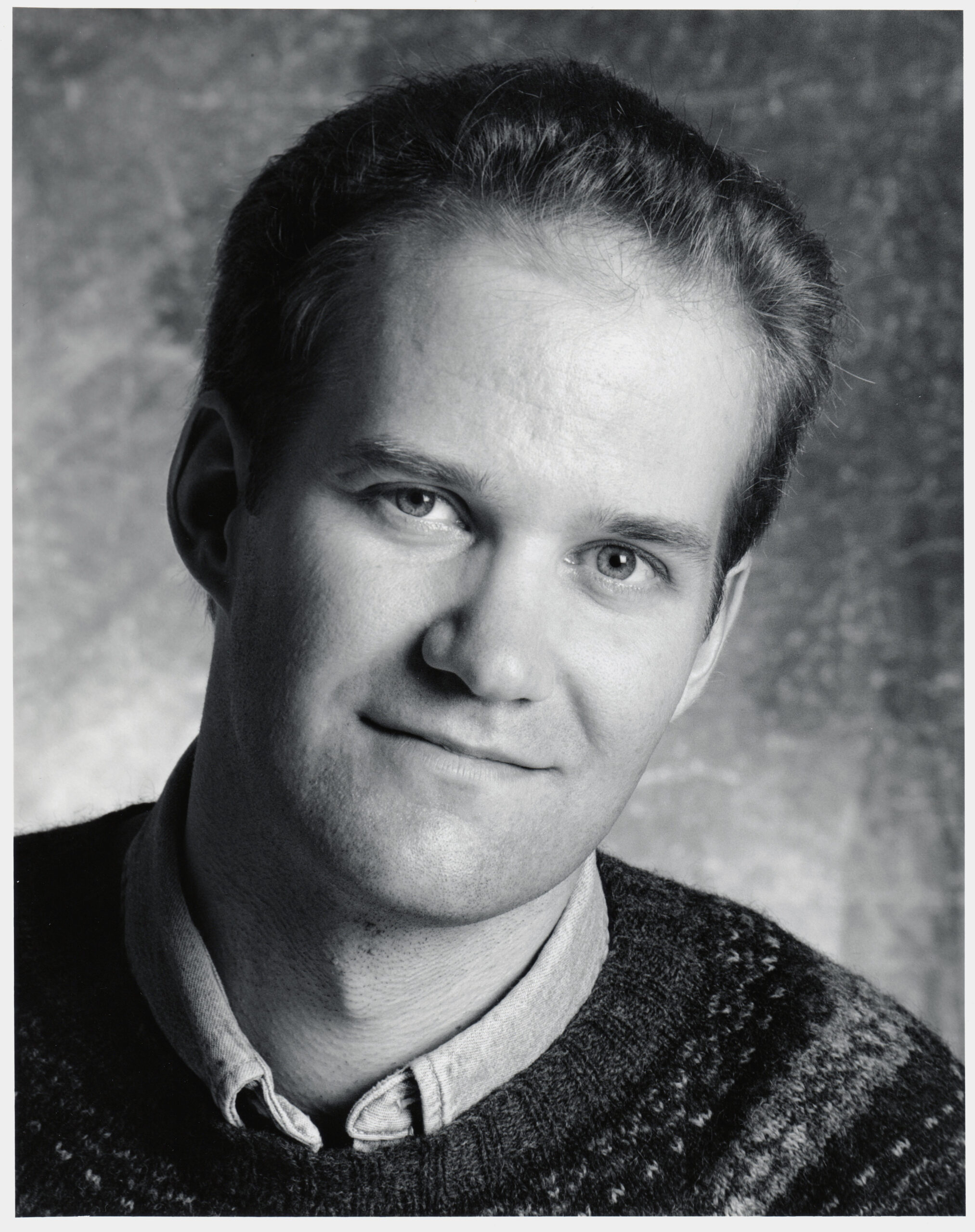 Michael Sproule – Voice, Violin, Viola
B. Mus. Violin Performance, Diploma in Operatic Performance, U of Toronto
Michael Sproule is an Ottawa-born violinist and operatic baritone. He has built a unique career that has taken him from the Orchestra of the Canadian Opera Company to the stage. 
⠀

Michael is currently a member of the Canadian Opera Company Chorus. On the violin side, he received a Bachelor of Music Degree in Performance from the University of Toronto, studying with Lorand Fenyves. Michael furthered his violin studies with Rodney Friend in London, England, and in the Winter Programme at the Banff Centre for the Arts. He has won several awards including First Prize in the Remenyi Violin Competition, a grant from the Floyd S. Chalmers Foundation, and the National Arts Centre Orchestra Bursary. 
⠀

He has appeared as soloist with the Cathedral Bluffs Orchestra and the Huronia Symphony and was concertmaster of the Les Miserables Orchestra . Michael was a member of the Canadian Opera Company Orchestra from 1990 to 2007 and has performed with many orchestras including the Esprit Orchestra, the National Ballet Orchestra, the Kitchener-Waterloo Symphony, the Brantford Symphony, and the orchestras of Miss Saigon, Beauty and the Beast, Crazy For You, Ragtime, Jane Eyre, and The Lion King. 
⠀

On the singing side, Michael studied voice with Mary Morrison and Patricia Kern, receiving a Diploma in Operatic Performance from the University of Toronto. He also studied at the Britten-Pears School in England with Russian baritone Sergei Leiferkus. Michael sang the role of the French Abbé in the Canadian Opera Company's production of War and Peace by Prokofiev. He created the role of John Wilson in the world premiere of The Last Duel by Gary Kulesha, and his operatic roles performed include Guglielmo in Mozart's Così Fan Tutte, Faninal in Der Rosenkavalier by Richard Strauss, The Clock in Ravel's L'Enfant et les Sortilèges, Ford in Verdi's Falstaff, Rambaldo in La Rondine by Puccini, and The Ferryman in Benjamin Britten's Curlew River, a role he performed in Aldeburgh, England. Michael has appeared as soloist with the Talisker Players, the Georgetown Bach Choral, the Valley Festival, and the Brampton Festival Singers, and has performed in recital with pianist Roger Vignoles in Nagaoka, Japan. 
⠀

Michael loves teaching and, in addition to teaching at the Classical Music Conservatory of Canada, he leads the Lower/Middle School and Upper School String Ensembles at the Crescent School in Toronto.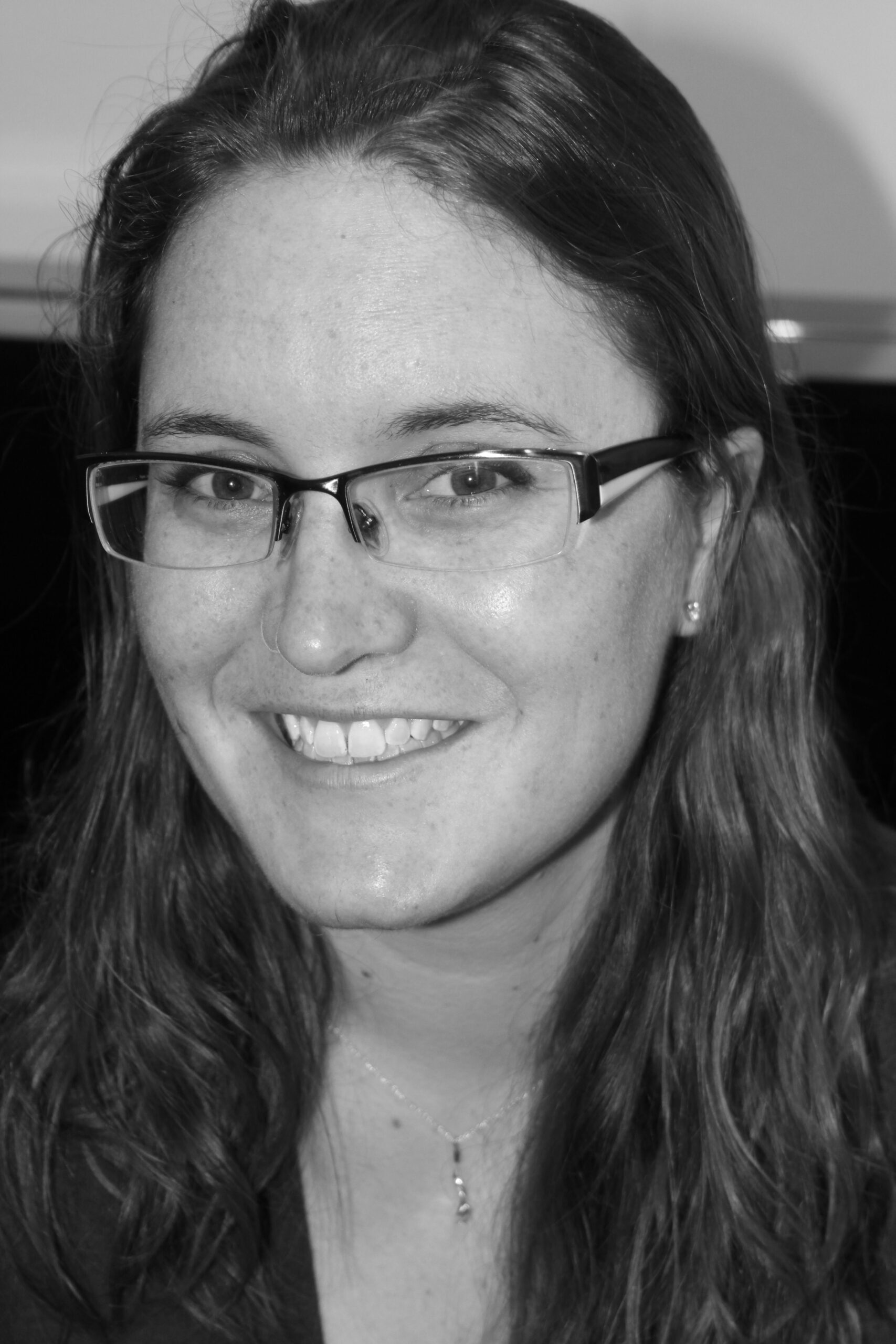 Sarah Steeves – Cello, Suzuki Certified Teacher
B. Mus. Cello Performance (U of T), M. Mus. (McGill)
A native of Strathmore, Alberta, cellist Sarah Steeves has performed around the world in countries such as Brazil, China, New Zealand, Spain, and the United Kingdom. She currently resides in Toronto where she is a member of Sinfonia Toronto and a doctoral student at the University of Toronto. Highlights from her 2009-2010 included a performance in Carnegie Hall with the Youth Orchestra of the Americas and the World Orchestra's tour of China. 
⠀

Sarah holds a Bachelor of Music with Honours in Performance from the University of Toronto (2007) and a Master of Music in Performance from McGill University (2009). Sarah earned Royal Conservatory of Music Diplomas in Cello and Piano Performance in 2003 and 2004 respectively. Sarah is currently working on her Doctorate of Music at U of T.
⠀

As a certified Suzuki teacher, Sarah has taught at the Classical Music Conservatory since 2009. She recently spent six weeks coaching cello students in Neojibá, a project located in Salvador, Brazil which provides musical education to underprivileged young adults. 
⠀

Sarah is one of the founding members of the Ton Beau String Quartet.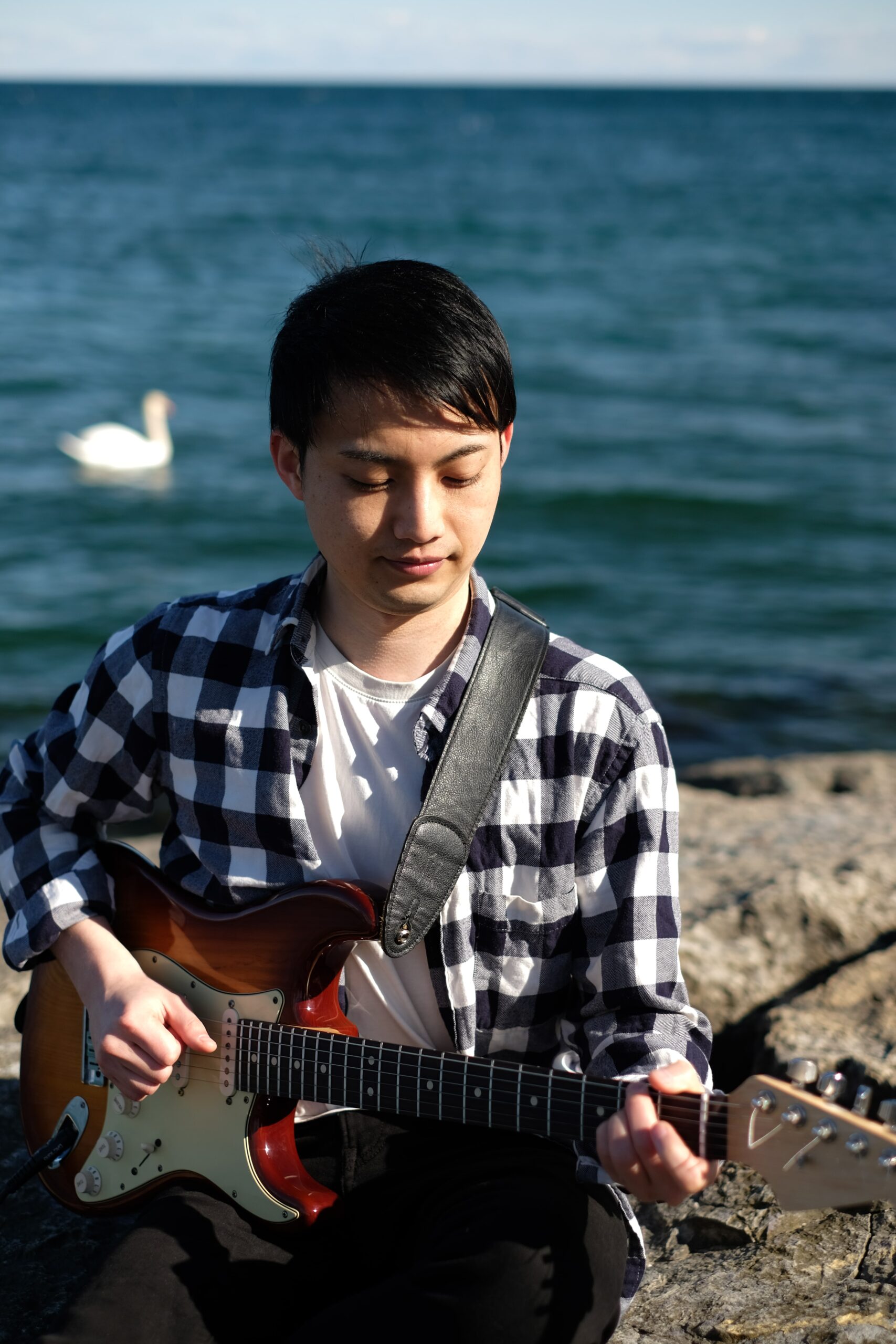 Hiro Suzuki – Guitar, Ukulele, Electric Bass, Piano, Drums
Bachelor of Music in Jazz and Commercial Music, Humber College
Originally from Kanagawa, Japan, Hiro Suzuki is an enthusiastic musician and teacher with 9 years of teaching experience both in English and Japanese. Hiro works predominantly in the genres of jazz, Latin, pop, and rock. 
⠀

After formally learning the piano and drums, Hiro picked up the guitar and played in various jazz, rock and bossa nova groups, orchestra pits for musicals, and on recording projects. 
⠀

Hiro acquired his first experience in teaching back in Japan, where he taught guitar students of all levels and ages for 4 years at a music academy. Then, Hiro moved to Canada to pursue a degree in Music at Humber College, where he studied with David Occhipinti, Lucian Gray, Kirk McDonald and Trevor Giancola, and was awarded Humber's scholarship for academic excellence in 2021. 
⠀

After graduating from Humber, Hiro is an active performer in the Toronto live music scene. Since moving to Canada, Hiro has taught in-person and online private guitar, ukulele, drums and piano lessons tailored to each student's needs and requirements for the past 5 years. 
⠀

Hiro released his debut EP "Overseas" in February 2023.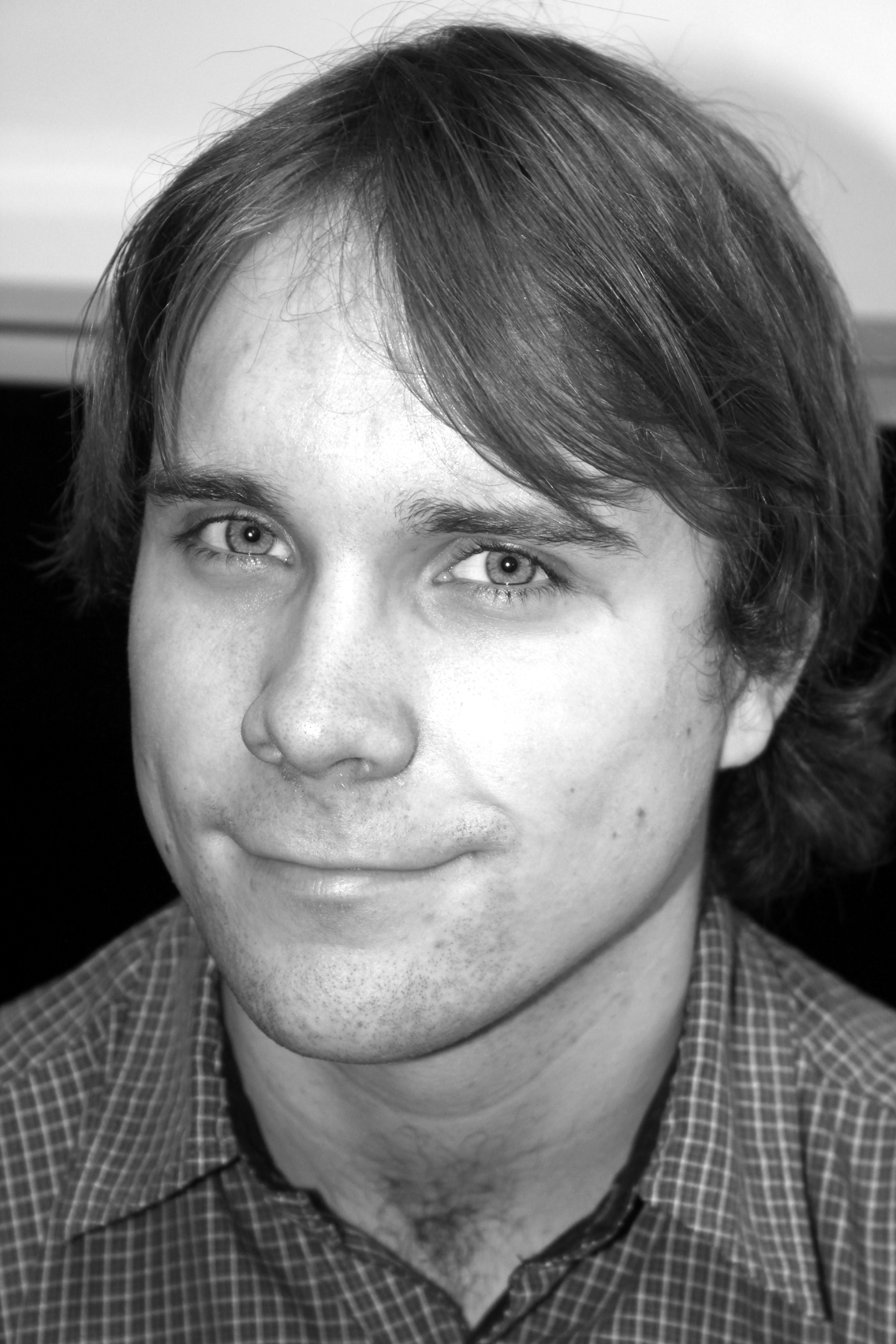 Brandon Wall – Guitar, Electric Bass, Ukulele
Jazz Performance, U of Toronto 
Brandon is an active performer, composer, arranger and educator on the Toronto music scene. Originally from Vancouver, he has over 11 years of playing experience and has been teaching since 2006. Brandon's teaching style is fun, thorough, and centers on learning both the important rudiments of music and guitar playing, and playing the music which inspires each and every student. 
⠀

Brandon is a recent graduate of the University of Toronto's Jazz Performance Program, and has studied with Canada's Geoff Young, as well as New York's Ben Monder and Adam Rogers. In 2010 he received the Fraser MacPherson scholarship awarded to B.C's most promising young jazz instrumentalists, and in 2009 the Don Wright Scholarship fund for arranging at the University of Toronto. Brandon excels in the jazz and blues idioms, has performed extensively in musical theatre, and is also greatly influenced by classic rock, latin, funk and popular music.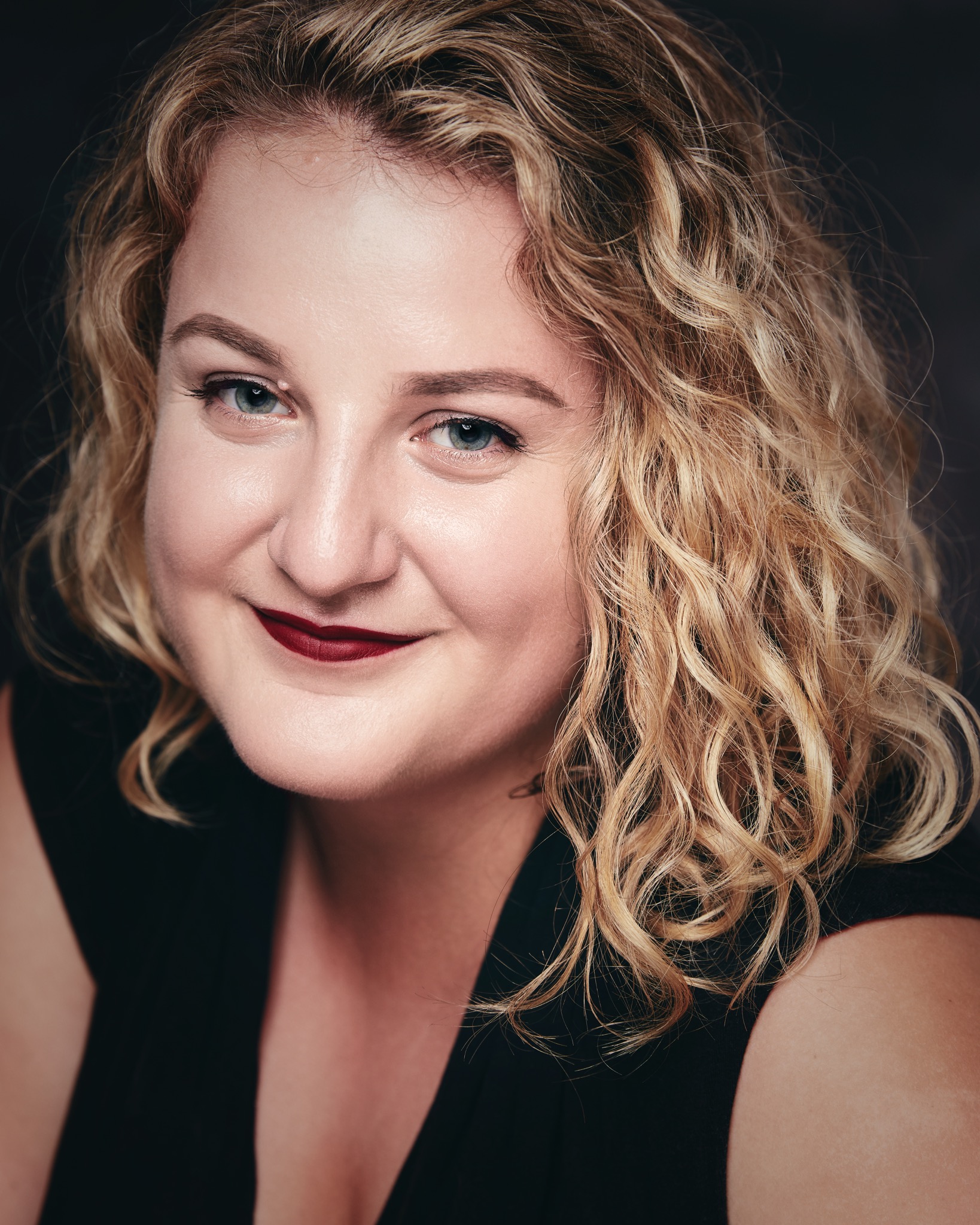 Gwendolyn Yearwood – Voice, Ukulele
B. Mus & M. Mus Performance in Opera, UBC
Soprano Gwendolyn Yearwood began her teaching career at the age of 18 when she first started working as a vocal coach for the Calgary Girls Choir. She taught and mentored several young singers while completing a diploma of music performance at Mount Royal University.
⠀

In 2012 her love of performance and opera took her to Vancouver where she completed a Bachelor's and Master's of Music at the University of British Columbia.During her time with UBC Opera she had the opportunity to perform several roles throughout Canada, the Czech Republic, and China. Her performances included: Countess in Mozart's Le nozze di Figaro, Magda in Gian Carlo Menotti's The Consul, Mimi in Puccini's La Bohème, and Giorgetta in Puccini's il Tabarro. Gwendolyn has also performed the role of Musetta with Burnaby Lyric Opera, Rosalinde with the Okanagan Symphony Orchestra, Niece 2 in the Vancouver Symphony Orchestra's production of Peter Grimes, and Mimi in Against the Grain Theatre's production of La Bohème. 
⠀

In 2021- 2022 Gwendolyn was a Fellow with the Association for Opera in Canada's RBC Artist Fellowship program which aims to advance the careers of portfolio(multidisciplinary) opera artists. Gwendolyn currently resides in her home town of Calgary Alberta where she continues a career as a performer, teacher, and the co-founder of Good Mess Opera Theatre.
⠀

She is thrilled to be teaching virtually with CMC!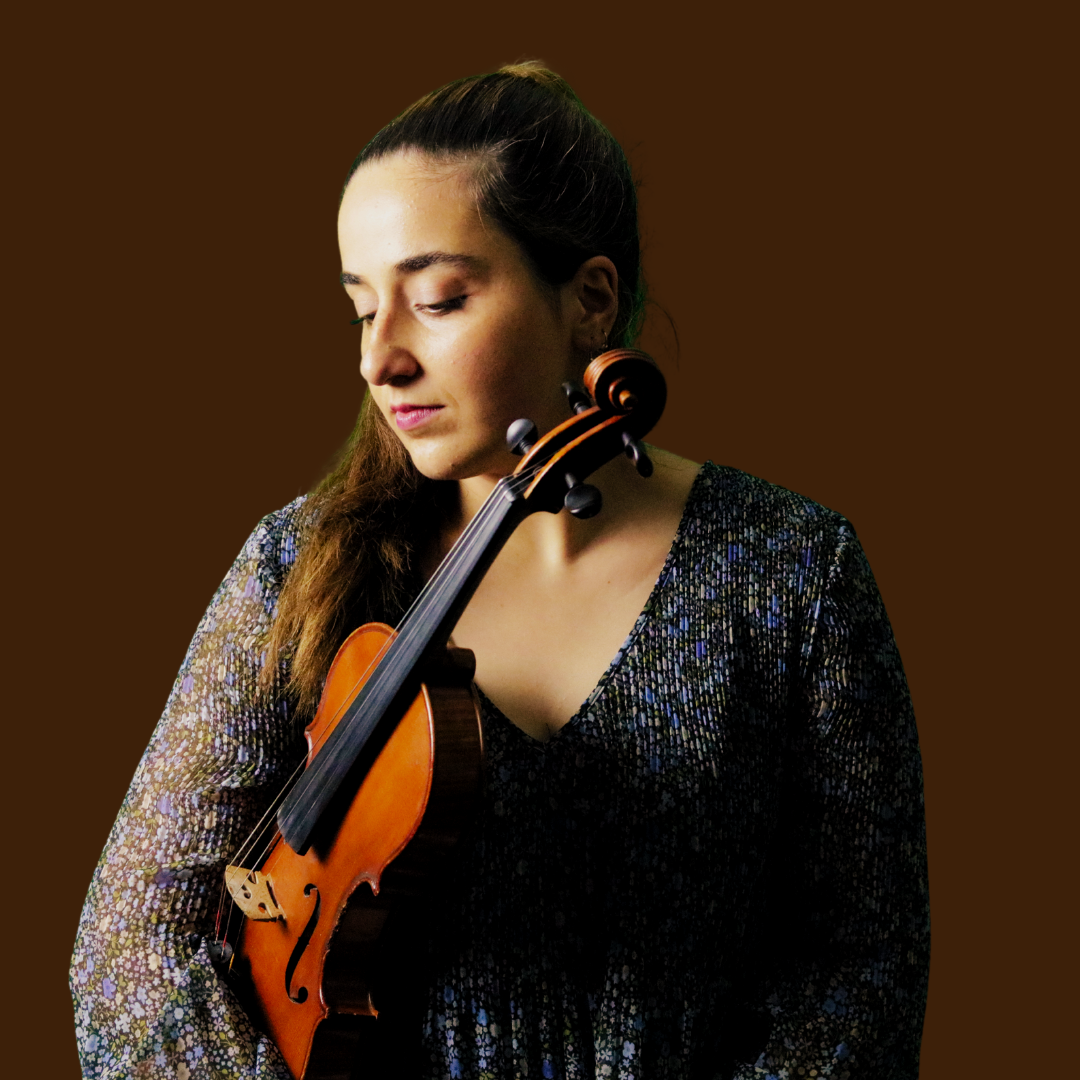 B. Mus., M. Mus. in Violin Performance, U of T
Saba Yousefi is a Violinist and pedagogue based in Toronto – Canada. Ms. Yousefi graduated from the University of Toronto, receiving her Master of Violin Performance and Bachelor of Violin Performance with a minor in Philosophy. Ms. Yousefi started playing violin at the age of seven in Tehran, Iran. She has participated in several competitions and received the first prize in Iran's classical music competition for solo and chamber performances. Ms. Yousefi is also a member of the University of Toronto Pedagogy School. Over the last few years, she has researched new methods for professional musicians to overcome physical injuries and develop innovative mental health methods. Ms. Yousefi is also a Co-founder of LyreIran, a collaborative focusing on promoting strings-related performance and education content. Ms. Yousefi is the recipient of the University of Toronto Graduate Scholarship for Academic Excellence. Ms. Yousefi is an active performer and teaching artist, her recent collaboration with Music Master Class Iran was a workshop for Iranian composers in Iran, the virtual performance of Iranian Women Composers of Iran. Ms. Yousefi is an Ontario Philharmonic member and has performed as a solo and chamber musician around Canada, the middle east, and China.